To The Editor,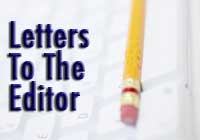 I have been a resident of West Goshen Township for 20 years and a resident of West Chester Borough the 24 years prior.
I recently attended the township meeting in West Goshen regarding the Mariner East project that was held at East High School. The ultimate concern of myself, my friends, and my neighbors, is the safety of the pipeline and the pumping station. 
As a member of the International Brotherhood of Electrical Workers Local #654, I have worked at Sun Oil in Marcus Hook, PA. There are several members of Local #654 who also live in West Goshen Township and the surrounding townships, and have worked at Sun Oil, on this pipeline, and several others. We are highly trained to ensure pipelines are constructed safely, and take great pride in our craftsmanship, workmanship, and safety record. We have an inherent interest in the safe construction of this pipeline and pumping station because this is our home too. While we can say that the Mariner East project is safe from our own experience, there was an independent report, which was conducted by a national pipeline expert that found the Mariner East project to exceed federal safety standards.
The Mariner East projects are a multi-billion dollar investment that will create thousands of family-wage jobs and new economic opportunities for businesses throughout our township and surrounding area. I agree that we need to engage in conversations about safety, but we can build a safe pipeline, while gaining all the economic benefits of the project.
Kevin McDevitt 
West Goshen