Great tastes and values in red wines
By Brian Gurnham, Columnist, The Times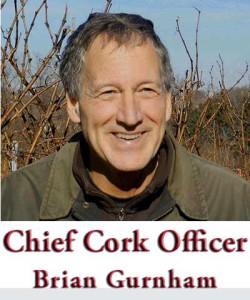 Did you know that the average price paid for a bottle of wine in the United States is $6.30?  With the recent arsenic scare naming budget wine producers, maybe the average will go up.  But, as one who is doing everything budgetary possible to move the needle upwards, I thought it would be worth some semi-scientific research to identify the current most popular red and white wines available in the market at a price of under $10.
In this first of a two part series we're looking for ten red wines, single variety or blends, that are amongst the best in class, yet cost less than $10.  Our largely unscientific research looked at four categories.
Popularity – Can the masses be wrong?  Well if the comparison is against some hard to understand standard then yes, after all let's face it, the public at large is always subject to good marketing, and the wine industry spends millions to promote their wines.  However, there is value in the combined opinion of the wine consuming public.  We looked at Vivino, search rank and scores on Wine-Searcher.com, Wine Spectator, Wine Enthusiast, Cellar tracker and other readily available statistics on wine sales.
Web mentions – We searched dozens of articles by wine bloggers, men's and women's health sites, restaurant critics, and most anyone else who offered an opinion.  We gave extra credit to a wine mentioned in more than one article.
Tasting – As a final totally subjective review, I added my personal opinion.  I tasted all of the wines and added my two cents as to whether I consider the wine worthy of being included in the top ten.  Most but not all received the final stamp of approval!
Research and pricing was compiled during the first quarter of 2015.  Prices vary widely by State and some of the listed wines may be slightly over $10 in your neck of the woods.  In no particular order, here are the top ten reds.
Ravenswood 2012 Zinfandel Vintners Blend California- Many consider Ravenswood the father of American Zinfandel.  A consistent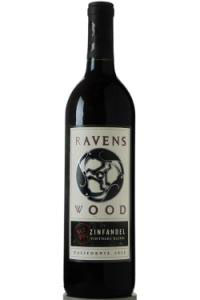 mass producer, Ravenswood offers an array of Zinfandel based wines ranging from their affordable Vintners Blend to the Old Hill Single Vineyard Zinfandel at more than $50 a bottle.  This blend is 75% Zinfandel and 16% Petite Sirah with the remaining 9% Syrah and other reds.  The 13.5% alcohol leaves this Zin a little bit lighter than some of its competitors but 10 months in French Oak (35% of the barrels new) helps with the body.  The aromas are cherry, black cherry and raspberry with a touch of campfire on the finish.  Worthy of inclusion?  While a bit light to be among my favorites, the Ravenswood Vintners Blend Zinfandel is a well-positioned offering and we'll keep it on the list.
Gnarly Head 2012 Cabernet Sauvignon – Sourced from vineyards around northern California, this award winning Cabernet is just shy of a fruit bomb.  Loaded with black cherry, currant, and cranberries, and finished with a spiciness of black pepper and clove, this jammy fruit forward Cabernet is built for the masses.  Lacking sufficient depth and complexity to garner the 90+ ratings of many California Cabs, the 2012 Gnarly Head is nonetheless a solid entrant for an everyday easy drinking Cabernet.  Worthy of inclusion?  I'm keeping it on the list as a value wine – you won't wow anyone, but you certainly won't offend anyone serving this wine.
Columbia Crest Grand Estates Merlot 2012 – Owned by Chateau St. Michelle, the largest wine producer by far in Washington State, Columbia Crest bucks the trend of mass produced wines and has the awards to prove it.  The 2012 Merlot earned an 89 point rating from the Wine Spectator, and Wine Enthusiast rated it an 88, and a best buy.  The wine is technically a blend with 95% Merlot and 5% Cabernet Sauvignon. The aromas feature berry fruits with a little bit of mocha, coffee and spice on the finish.  The 13.5% alcohol and 14 month aging in one-third new oak give this Merlot a solid underpinning. The wine does exhibit a bit of earthiness on the finish, reminiscent of its Bordeaux cousins.  Worthy of inclusion?  The price, oak aging, and pleasant fruit make this entrant a no brainer.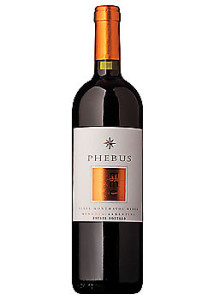 Malbec – Phebus MMC 2013 – This blend of primarily Malbec (70%) is softened with 15% Merlot and structured with 15% Cabernet Sauvignon (hence the name MMC).  Phebus is a brand of the Fabre Montmayou Winery and Vineyard started by Frenchman Hervé FabreAlong in the 1990's.  The grapes are grown in the higher altitudes of Lujan de Cuyo, north of the city of Mendoza.  The Phebus MMC is rich with fruit aromas, primarily red berries and cherry.  Tannins are present but nicely balanced with acidity, both residing in the back seat.  Just make sure you pay attention to the vintage.  The 2013 vintage garnered a 90+ point rating from the Wine Advocate, and it was well deserved.  Being from the southern hemisphere, the 2014 vintage is showing up in many stores and while still delightful, it's not the 2013.  Worthy of inclusion?  As long as you can find a bottle of the 2013, absolutely!
Layer Cake Shiraz 2013 – A perennial favorite producer from South Australia, Layer Cake produces their Shiraz using grapes from the McLaren Vale and Barossa Valley sub regions.  This 100% Shiraz is full bodied with 14.9% alcohol and a dark inky color.  The aromas are intense blackberry, cassis, and Bing cherry with the classical Australian spiciness of pepper and cedar on the finish.  The wine is aged in 100% French Oak, 40% of which is new, adding noticeable toastiness and vanilla aromas.  Worthy of inclusion?  The competition for quality Shiraz is intense, with Molly Ducker leading most ratings.  But given the affordability of Layer Cake's 2013 Shiraz, we'll keep it on the list.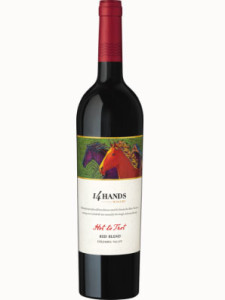 14 Hands Hot To Trot Red Blend 2012 – This is an interesting red blend of primarily Merlot.  The producer doesn't reveal precise percentages, indicating that the blend is "primarily Merlot, Syrah and Cabernet Sauvignon with other selected red varieties".  Well that pretty much covers the waterfront!  The wine hails from the Columbia Valley AVA, and is produced in Prosser, Washington.  Owned by Chateau St. Michelle, 14 Hands has enjoyed double digit growth in the last two years and now produces over 1.6 million cases of wine per year.  As for this wine, I found it dry, generous with aromas of cherry and red currant.  Acidity levels were appropriate, and the tannins were noticeable but not intrusive.  What was somewhat off putting, my taste only, was an undertone of earthiness and feltiness that detracted somewhat from the edges of the fruit.  Tea is on the official tasting notes and that may very well have been what I tasted.  Worthy of inclusion?  IMHO, this wine is close, but not on my top 10.
Falesco Vitiano Rosso 2012 – This blend of equal parts Merlot, Sangiovese, and Cabernet Sauvignon produced by the Falesco Family hails from their Umbria Estate.  Since the first vintage in 1995 this wine has been consistently recognized by the Wine Advocate, garnering ratings that range from 86-90 points.  The wine is a deep ruby red, with aromas of plum and dark berries.  Tannins are present but are placed firmly in the back seat while the lively acidity rides shotgun.  Made to be drunk young, this wine is the perfect complement to all things Italian. Worthy of inclusion?  Little doubt in my mind that this easy drinking red belongs in the top 10.
Bogle Vineyards – Petite Sirah 2013 – This underappreciated grape variety is often relegated to the back shelves of local wine shops, or absent altogether.  It's a shame because Petite Sirah (no to be confused with Syrah/Shiraz) is a bold, aromatic, big red, most commonly used to add dark color and tannins to varietals in need.  Bogle accurately describes this wine as having, "concentrated, jammy and luscious flavors".  What caught my attention were the dense fruit flavors – blackberry, blueberry, prunes, and let's be honest, the $8.99 price tag.  Worth of inclusion?  Absolutely!  Find this gem if you have to travel to more than one wine shop, and buy more than one bottle.  You will not be sorry.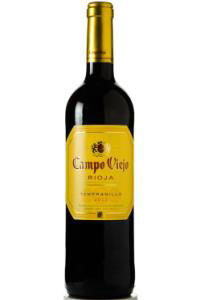 Campo Viejo Rioja Tempranillo – From the minute I popped the cork, the aromas of this wine raced to my olfactory apparatus.  This Tempranillo has some serious smells, all delightful, fruity and complex.  Dark berry fruits – blackberry, blueberry, black cherry, all combined with vanilla and some type of spiciness that I couldn't nail down, but enjoyable.  Tannins are present but not in your face, and offset with balanced acidity, set up a nice mini salivation war on the palate.  Medium bodied, fruit driven and amazingly affordable.  Worthy of inclusion?  Absolutely!
Apothic Red – Product of the wine giant Ernest and Julio Gallo Winery, this blend of Zinfandel, Merlot, Syrah and Cabernet Sauvignon has become popular in part from it ample fruit and also from the marketing prowess of E&J Gallo.  The wine has a fruit forward aspect, and a bit of earthiness on the palate.  Primary aromas include black cherry, vanilla and mocha.  The wine's dark color and 16.4g/l of residual sugar make this wine an easy transitional wine for the aspiring wine consumer moving from white zinfandel to dryer wines.  Apothic red is truly a manufactured wine, assembled to address a wine consuming niche – marketing genius at its best.  Worthy of inclusion?  Well this one is really close.  For my palate it would not make my top ten but understanding that every wine has an audience, and this wine's following is large, I'll keep in on the list.  Just don't blame me if it's not your cup of "wine".
For now it's off to sip some more wines in search of "10 under 10" from the world of white wines.  Stay tuned and cheers!