GOP storms to win in all Congressional, state legislative races
By Mike McGann, Editor, The Times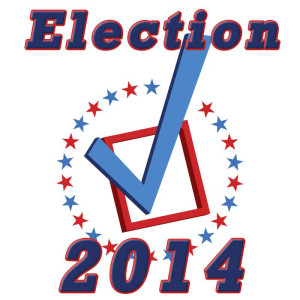 While Tom Wolf may have carried Chester County, Tuesday, as he easily defeated Gov. Tom Corbett, Republicans swept every other race in the county, including a handful of state legislative races expected to be close, on a day when Democrats were pummeled coast to coast at the ballot box.
In what might have been a showcase of county-wide Democratic woes, former Coatesville Area High School Principal Harry Lewis, Jr., a Republican, easily defeated Downingtown Mayor Josh Maxwell, 53.6% to 46.1%, for the new 74th District state house seat — a district which has a strong Democratic voter advantage.
Although Republicans were strong up and down the ballot — the results of one race, the 16th Congressional District bear watching for 2016. While U.S. Rep. Joe Pitts (R) defeated former State Representative Tom Houghton — he only won the Chester County portions of the district by six votes.
Republican County Commissioner Ryan Costello won solid victory over Democrat Manan Trivedi in a race to replace retiring U.S. Rep. Jim Gerlach in the 6th. Costello, who is expected to resign his post on the Chester County Board of Commissioners said he would continue to work in a bipartisan way when he goes to Washington, D.C.
"I look forward to working in a bi-partisan manner with the new Congress to put America back on the path to prosperity," Costello said in a statement. "That means setting aside party labels and working harder to find commonality and areas of agreement. We need to begin efforts to bridge the partisan divide that has created gridlock in Washington. I believe we can do that.  And we should start with tackling some key issues that should be able to garner bipartisan support: like investing and rebuilding the nation's infrastructure, tackling trade issues, and implementing key tax reforms."
In the other congressional race, U.S. Rep. Pat Meehan (R) coasted past Mary Ellen Balchunis (D) in the 7th District.
But beyond Wolf's win and Houghton's strong in-county showing, there were few bright spots for Democrats in the county.
In the two contested state Senate races, incumbent John Rafferty defeated Chester County Commissioner Kathi Cozzone in the 44th District, while Tom McGarrigle (R) won a nasty and costly fight with Democrat John Kane in the 26th District.
State Rep. Chris Ross, a last-minute and controversial substitute for Cuyler Walker in the Unionville area 158th District, won a fairly easy race over Democrat Susan Rzucidlo, 58.1% to 41.6%. Rzucidlo admitted to some frustration with the outcome, but said she was proud of the race she ran.
"I could not be more proud of the race I ran and the many volunteers and committee people who put countless hours into my campaign," Rzucidlo said in a statement. "We fought a good fight against insurmountable obstacles. I am sorry that the results were not what we hoped for. This election, not just my race but this election across the county and the state is proof positive that the gerrymandering of our political district maps works well to ensure single party control and limit true representation to the people. It is certainly not what our forefathers intended when they created this great country."
And while Democrat Whitney Hoffman came within 300 votes of Republican State Rep. Steve Barrar in the Chester County portion of the 160th District, the nine-term incumbent was able to run up a nearly 5,000 vote advantage in his native Delaware County.
In what turned out to be the second closest race in the county — a nine-point loss — State Rep. Warren Kampf (R) was able to hold off a strong challenge from from Marian Moskowitz (D) in the Phoenixville-area 157th District.
Republicans were even stronger elsewhere.
What was thought to potentially be a close race in the West Chester area 156th, wasn't. State Rep. Dan Truitt (R) coasted to an easy 59.7% to 40.1% win over Democrat Sandra Snyder.
In another closely watched race, State Rep. Duane Milne (R) defeated Democrat Anne Crowley, 61.3% to 38.5% in the Malvern-area 167th District.
In the 155th District north of Downingtown, incumbent State Rep. Becky Corbin (R) easily outdistanced Democrat Jim Burns, 60.2% to 39.64%. In the southwest 13th District, incumbent State Rep. John Lawrence (R) beat Democrat Ann Schott, 62.58% to 37.3%.
State Rep. Tim Hennessey (R), running in the 26th District north of Coatesville, did not have an opponent and got 96.7% of the vote in winning reelection.
In the only ballot question in the county, a Library Tax measure in New Garden went down to defeat 52.33% to 47.67%.