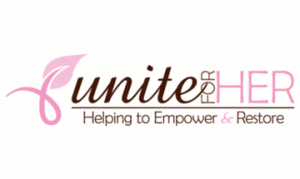 KENNETT SQUARE — The Market at Liberty Place will play host to the 1st Annual Women's Night at The Market from 6:30 – 8:30 PM on Thursday October 9th. 10% of all proceeds during the gathering will be donated towards The Delaware Breast Cancer Center and Unite for Her, a charity that works with women dealing with breast cancer. In addition to the donations, all guests will receive gift bags, food and beverage samples from the merchants at The Market at Liberty Place. Victory Brewing will also be on hand providing beer samples.
The Market at Liberty Place will also have a number of pop-up vendors that evening with featured products like free massages, women's clothing, cosmetics, and much more! Each of the pop-up vendors will also be offering a free product giveaway in a raffle that evening as well. 
Located at 148 West State St in downtown Kennett, The Market at Liberty Place is home to an exciting mix of merchants selling freshly prepared foods, wine, produce, and other retail goods. It is also designed to serve as a gathering place for members of the Kennett Square community. Located inside the Market are Nourish Juice Bar & Café, Yo'R So Sweet (creperie), Buddy's Burgers, State St Pizza & Grill, Paradocx Vineyard, Terra Foods (an all natural, organic grocer), George & Sons Seafood, & Punk'd Pineapple (soft serve ice cream).
For more information concerning The Market at Liberty Place contact LGB Properties at 610-925-3411 or gbosley@lgbproperties.com. You may also visit The Market on the web at www.themarketatlibertyplace.com. For a full selection of events located at The Market, please visit The Market's Facebook page as well.