Soft-serve shop celebrating grand opening at Market at Liberty Place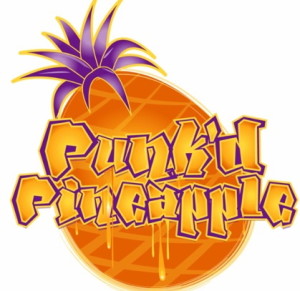 The latest addition to the Market at Liberty Place, once the home of Alvin's Department Store in Kennett Square, will celebrate its grand opening this weekend.
The festivities for Punk'd Pineapple, a sweet soft-serve shop, will begin on Friday, Jan. 10, from noon to 9 p.m., and will continue on Saturday, Jan. 11 from noon to 8 p.m. Juggling Hoffmans will perform at 12:30 p.m. on Saturday, along with free face painting and animal balloons from 12:30 to 1:30 p.m., a news release from Historic Kennett Square said.
Prizes will be given out throughout the day, and themed toppings such as "Ode to the Pineapple," featuring macadamia nuts, toasted coconut, chocolate sauce, and vanilla cashews, will be available, the release said.
The Market at Liberty Place, a 1948 building named after the Liberty Ship that provided its construction materials, served previously as a training center for Genesis Health Care Ventures. LGB Properties purchased it several years ago with the goal of creating a 10,000-square-foot venue for nine to 11 vendors as well as a community gathering place.
Punk'd Pineapple joins eight other vendors at the site, including Terra Foods and Nourish Juice Bar and Cafe. The Market at Liberty Place  is located at 148 State St.