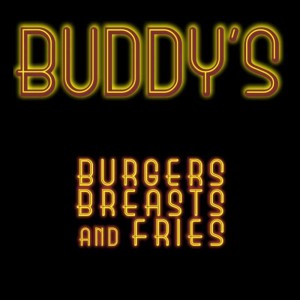 KENNETT SQUARE — The Market at Liberty Place in Kennett Square is pleased to announce that Buddy's Burgers, Breasts, and Fries is now officially open. Located in the front corner space as you enter The Market off of State St, Buddy's will be serving specialty burgers, chicken sandwiches, fries, salads, and a Tex-Mex menu.
Known mostly for their specialty burgers, Buddy's has been serving the local region since 2008, with locations in West Chester, Exton, and Media, for the locally owned and operated chain. Recognizing the lack of a casual burger joint in the Kennett Square borough, owners Marc Boornazian, Sean Dannaker, Bob Hewczuk, and Scott Jones said they think The Market at Liberty Place is a prime location in the bustling town.
"The Market is a one stop shop. The combination of ease of accessibility and the variety of vendors all in one space was a huge draw for us," says co-owner Jones. "I also wanted to bring Buddy's to my hometown."
For those looking for a food challenge, Buddy's created "The Enemy" which consists of 16 beef patties, 16 slices of cheese, 8 slices of bacon, 2 buns, and a large fry and comes with a 25 minute time limit. Buddy's Burgers is located on the web at www.buddysbbf.com. They can be reached by telephone at 484-732-7162.
Buddy's is the eighth merchant located in The Liberty Place. Located at 148 West State St in downtown Kennett, The Market at Liberty Place is an upscale farmers market with a mix of freshly prepared foods, grocery items, wine, and much more. The Market at Liberty Place is home to Nourish Juice Bar & Café, Yo'R So Sweet, a globally influenced creperie, State St Pizza & Grill, Terra Foods, an organic grocer, George & Sons' Seafood, Punk'd Pineapple, a soft ice cream shop, and Paradocx Vineyard. For more information on The Market, please visit www.themarketatlibertyplace.com. The Market is also available on Facebook, Twitter, Pinterest, and Instagram.