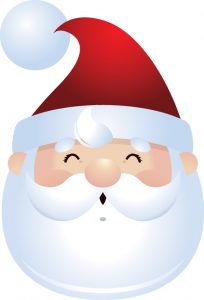 KENNETT SQUARE — A Sunday Brunch with Santa highlights a host of holiday themed events at The Market at Liberty Place, this December.  A visit with Santa will run on Sunday December 9th from 10:30-1:00 and is free of charge.  Brunch may be purchased separately from Mary Pat's Provisions, one of the businesses in The Market.  Tickets are sold in person at Mary Pat's, by phone at 484-280-8297, and also online through www.eventbrite.com.
In addition to Brunch with Santa at The Market, other holiday themed December events include a Reindeer Lights painting class for kids at 10 am on Saturday December 8th and a book signing with local author John Ruben Aranton on Saturday December 8th from 3-5.  The Market at Liberty Place will also feature pop-up vendors throughout the month in selling both food and non-food items.  The Market at Liberty Place also features live music every Friday and Saturday evening throughout the year from 6-9 pm
Located at 148 West State St in downtown Kennett Square, The Market at Liberty Place is an upscale food hall with a variety of dining options in addition to local crafted wine and beer.  Permanent businesses in The Market at Liberty Place include Rump Roasters, Kaboburritos, Buddy's Burgers, Mary Pat's Provisions, State St Pizza & Grill, and Paradocx Vineyard, which sells local beer & wine.  For more information on The Market or any of the holiday events, please visit www.themarketatlibertyplace.com, or call 610-925-3411.  You may also find information on Facebook, Twitter, Pinterest, and Instagram.