Fashion, food and fireworks make Independence Day one of my favorite holidays
By Kelly Hockenberry, Columnist, The Times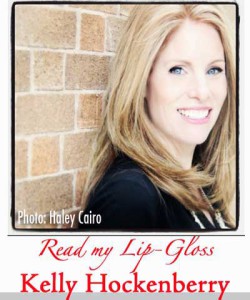 How can it be time for the 4th of July?  With school ending so late, it seems as if half of the summer is finished before it has begun!
Celebrating Independence Day has always been one of my favorite holidays.  Growing up, we attended our town festivities that included a bike decorating contest, wheelbarrow races and an egg toss (my favorite).  The day was not complete without a plate of well-done hot dogs, sunburnt shoulders and sparklers at dusk.
Believe it or not, I am a fan of wearing something patriotic in nature…although, not necessarily the traditional red, white & blue.  I love the idea of a striped shirt with khaki shorts and a cute pair of boat shoes!  Add a bright, red lip and you are good to go!
I found this recipe for a healthy summer salad on the Glitter Guide blog.  It is a nice balance to the hamburgers, chips and dessert tray present on every picnic table across America!  Click here for ingredients:  http://bit.ly/1iPjwMc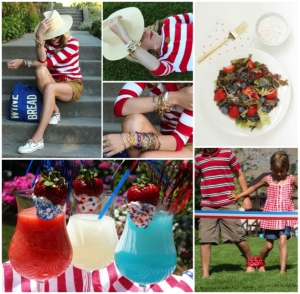 Don't these lovely tri-colored frozen margaritas look amazing?  Yum!  The decorated chocolate strawberries add a festive touch, as well.  Just be sure to remember to slice the fruit prior to dipping so as not to lose the candy shell when sliding onto the rim of the glass.  Click here for the cocktail recipe: http://bit.ly/1pJYXzu
The night would not be complete without fireworks!  How lucky are we to have such close access to Longwood Gardens and their spectacular show?  If you have never been, it is definitely an event worth attending!
What are your favorite 4th of July traditions?  Share in the Comment section below!
Happy Weekend!