To The Editor: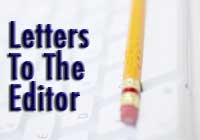 I oppose the effort to make the Keystone exams the deciding factor in a student's graduation from High School.  One test cannot accurately evaluate an individual students abilities or efforts throughout their K-12 education. Students show their abilities and skills in many ways and a single exam path to graduation narrows an individual's path toward success.
The time spent instructing to pass this one exam is time taken away from a true education. Ideally the K – 12 educational timeframe would be spent building a strong base of reading, writing and math as well was creating a desire for life-long learning, possibly in a formal educational settings and certainly across the lifespan.
Education should inspire and lead a student towards HIS OR HER career of choice and an intense curiosity to learn. The Keystone exams as the final determination for graduation take away from providing a thorough education for our students.
The cost of the Keystone exams and the cost of remediation when those exams are failed, are unfunded mandates that the taxpayers and our school districts cannot afford. Accountability in education and across all of government is a goal that I believe we should be striving for every day.
Let's make sure that our students, from the time they enter school, are given high quality instruction that meets their needs. Let's provide additional supports when special needs are detected and let's make sure we have good teachers who are given the tools they need to deliver a good education to each and every student.  Let's bring accountability back to the local school district.
When parents, teachers, administrators and legislators work together we can be sure that every day of education is used to impart knowledge and inspire learning.
Our children are our future workforce, community, business and civic leaders, and our future voters. We need to give them the tools they need to succeed. The Keystone exams, as graduation requirements, do nothing to help Pennsylvania students achieve their goals. Keystone exams should not be used as a deciding factor in graduation from high school. We can do better in Pennsylvania.
Susan Rzucidlo
New Garden
Democratic candidate, State Representative, 158th District