To The Editor: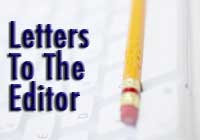 It doesn't surprise me that Ray Farrell (in comments on this site), who is the campaign manager for Roger Howard, doesn't understand how Breeding Fund payments are made. Farrell took the time to quote from the Racing Act the duties of the Breeders Association but neglected to review (or chose to ignore) the section of the law that explains how breeding fund awards are to be distributed.
First of all, the Breeders Association doesn't control or disburse any money. That is done through the Racing Act under the oversight of the Department of Revenue. According to the Act, after making sure that breeders who have horses that finished first through third in races run in Pennsylvania are confirmed then — and only then — will the award be paid to the proper recipient.
By the way, this is considered taxable income, which generates revenues for the State. Farrell's accusations that money is distributed on a whim to board members would be impossible. But Farrell doesn't let the facts stand in the way of his libelous comments. Also, like every other business, some breeders will earn more than others. Some have bigger operations and invest more into them. If you want to know the facts, our average breeder received $16,909 in 2013. That will be about the same if you go back a few years.
Most importantly, Farrell didn't read, or just didn't want to comprehend that money going into the Race Horse Development Fund generates $1.6 billion in annual economic activity in Pennsylvania. A good share of that goes to the economy of Chester County.  These are the very people that Howard and Farrell are trying to represent. How can someone who wants to represent an area, want to do so much to hurt that same area, its residents, and destroy open space?
May I suggest, other than an economics course, Howard and Farrell add a history of Chester County course.
Brian Sanfratello 
President 
Pennsylvania Horse Breeders Association
Kennett Square