To The Editor: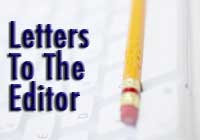 Last year, the Pennsylvania Race Horse Development Fund (RHDF) was given $264 Million of state revenue. This year it is budgeted to receive $301 Million. Since the passage of the 2004 Gaming Act that established this fund, $1.7 Billion has been given to wealthy horse owners and breeders.
Most of this money is not used for racing infrastructure; 80% of it is simply used to increase the purses that wealthy horse owners win at the track. Past recipients include Arab Sheiks and countless out-of-state millionaires. Simply put: money paid into slot machines at Pennsylvania casinos and racetracks by the general public is redistributed to the very wealthy. One can easily imagine the back-room deal that went into creating this boondoggle. The RHDF is a glaring example of what is fundamentally wrong in Harrisburg, where career politicians and their wealthy cronies dupe the taxpayer and then cry poor when it comes to repairing our roads and bridges. Sadly, in Harrisburg such dishonorable behavior is made lawful.

The good news is that PA State Rep Todd Stephens (R-151) is introducing legislation that would send this much needed revenue to all school districts in the Commonwealth instead. His plan would immediately transfer approximately $250 Million annually into our public school system.The five school districts here in the 158th PA House District would see an increase of $10.3 million of additional Basic Education Funding (BEF) annually.
Avon Grove: $1.6M
Downingtown: $3.8M
Kennett Consolidated: $1.4M
Unionville-Chadds Ford: $1M
West Chester Area: $2.5M
If this legislation passes, our school districts will be able to fix some of their budget problems, and provide sorely needed tax relief to property owners.
My opponent in the upcoming Republican Primary for the 158th House district, Cuyler Walker, is a wealthy horse owner who has been involved in the horse racing and breeding industry his entire life. He was the chairman of the Pennsylvania Horse Racing Commission from 1997 to 2003 when, presumably, the RHDF boondoggle was formulated and lobbied in the General Assembly. His résumé proudly reports that he has been a well-connected Harrisburg operator since 1981. Career insiders who know how to manipulate the system are diverting revenue away from the core functions of government to serve their own interests, and those of their cronies, with complete disregard for the struggles that the vast majority of our citizens face everyday.
Time for common sense reforms.
Roger Howard
Candidate, 158th State House District
East Marlborough