Chadds Ford boutique is a breath of fresh air in furnishings
By Kelly Hockenberry, Columnist, The Times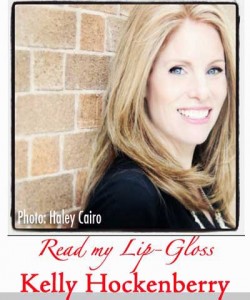 My love of fashion extends beyond the clothes that hang in my closet.  It influences the way I decorate my home, as well.  I am drawn to neutral classics mixed with pops of color and pattern.  Your living space should be a reflection of your personal style but, if it's not, I have just the couple to help you get there.
Meet Chad and Katie Groves!
This dynamic husband and wife team opened the stunning Studio 882 furniture boutique and showroom located on Route 1 at 882 Baltimore Pike in Chadds Ford in August of 2013.  If you have not visited yet, you MUST.  Their goal is for the store to be a breath of fresh air in the local home furnishings market and they have succeeded! 
I had the opportunity to chat with Katie and ask her all of the questions I have been itching to get a professional opinion about:
What is your favorite piece in the showroom?
The Kindel settee (featured in the picture to the left) because it can be used in any room of the house!  The fabric is from Sunbrella making it durable and washable!  (A bonus if you have children!)
What advice do you have about changing up your décor for Spring?
Pay attention to texture!  You do not necessarily have to change the color of a room to lighten things up.  Focus on adding accessories made of glass, terra cotta or shell to soften the space.
If color is the focus, what shades do you prefer?
I am drawn to colors found in nature.  If you look outside your window, what do you see?  Soft greens, blues, shades of orange…nothing fluorescent or manufactured.  Greens and blues are huge color trends for Spring 2014 and beyond.
SAVE THE DATE!  May 8th from 5-9 pm Studio 882 will be hosting a FANTASTIC Spring Fabric Trunk Show!  Peruse fresh, new fabrics, and take advantage of discounts for throw pillows made with the fabric you select!  Additionally, they will be showcasing new accessories and outdoor furniture.  Get great tips on decorating your outdoor living space! Cocktails and hors d'oeuvres from Brandywine Prime will be served!  Sounds like FUN, don't you think?
SAY HELLO!  Katie and Chad will be co-sponsoring the tailgate competition at the Willowdale Steeplechase on May 11th (Mother's Day)
STAY TUNED… for even MORE fun on June 14th!  Fox Fodder Farm will be doing a flower arrangement class at Studio 882 with local peonies!  Be sure to "LIKE" Studio 882 on Facebook to get up to the minute info!
Happy Weekend!