To The Editor,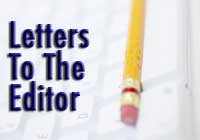 A meeting has been arranged with the Chadds Ford Supervisors, township engineer, and Rep. Steve Barrar for Dec. 15 at 7 p.m. There will be a discussion on the commercial development of the Pettinaro property at Route 202 and Ridge Road. While the property is in Concord Township, it abuts Chadds Ford Township. This planned development will contain a large grocery store along with six other adjoining retail spaces, as well as five restaurants and a 1000 car parking lot. There will be access to this shopping complex from 202 as well as Ridge Rd.
The current Pettinaro plans provide a minimal buffer between the township properties and will make it nearly impossible to build and sell houses on the Chadds Ford land. This, in turn, would be beneficial to Pettinaro, as they could perhaps change zoning for more commercial development. The planned entrance from Ridge will also have an immense impact on the already congested road.
This meeting has been scheduled with the Chadds Ford Supervisors with the ambition to withhold access to Ridge road from the shopping center and to create an extensive barrier between the Concord and Chadds Ford properties.  It will be held at the Chadds Ford township building Dec. 15 at 7 p.m. Please consider making time in your busy schedule to attend. If these plans go forward without intervention it will have a negative effect the entire Chadds Ford Community.
Amy Nutter
Chadds Ford