To the Editor: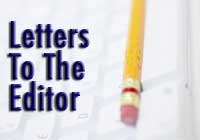 The Teen Center Barn proposal being put forth on the land of the Unionville Chadds Ford School District is not consistent with current zoning and land use classifications and further efforts to secure such approvals should not be encouraged or entertained.
When the land was acquired the School District stipulated that the parcel was for "proper school purposes, namely, to expand the District's secondary school campus".  Undertaking a commercial land development plan that would result in a long-term lease to an outside entity whose stated goal is "a teen center" that "would be a meeting place, offering fun events, crafts, games, in addition to assistance with homework" demonstrates a departure from initial intent.  Will such departures continue with a CVS or Walgreens ending up on the corner of Rt. 82 and Doe Run Road?
Our school board directors are charged with important responsibilities.  They work earnestly to foster and oversee the education of our children and manage and maximize limited resources to attain the highest standards possible.  Diverting their attention to land development is not in the best interest of the School District.
As the land owner, I would urge the School District to gracefully decline any further engagement on the Barn proposal.  Setbacks, fire lanes, parking, storm water runoff and many other land use issues face this proposal.  Additional School District costs are present.  Good intentions aside, the school board Directors must be circumspect when entering the realm of land developer.
Glenn L. Best
East Marlborough