West Whiteland Police say he assaulted another motorist on March 4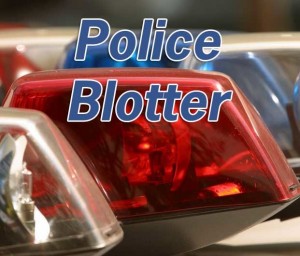 West Whiteland Township Police said they responded to an assault complaint on Tuesday, March 4, in the area of Birchwood Drive and Whiteland Woods Boulevard. Police said they spoke with a motorist who had been the victim of a confrontation with another driver, who allegedly left the scene. West Whiteland Police subsequently located the driver, Jack M. Nescio, 36, of Chadds Ford, and charged him with simple assault, disorderly conduct, harassment and criminal mischief. A preliminary hearing is scheduled for April 14, court records said.
On Saturday, March 1, at 12:12 p.m., troopers from the Embreeville barracks were dispatched to a vehicle fire on Embreeville Road, north of Kelsall Road in Newlin Township, state police said. During the investigation, police said they determined that the driver, J. Galdino Garcia Martinez, 58, of Coatesville, had been driving under the influence, and he was arrested.
On Tuesday, Feb. 25, troopers from the Embreeville barracks responded at 4:12 p.m. to the 400 block of Locust Grove Road in Pocopson Township, state police said. Mark C. Howe, 56, of West Chester, was taken into custody after engaging in a verbal altercation with a 57-year-old woman and threatening to shoot her in the mouth, police said. Howe has been incarcerated at Chester County Prison since his arrest after failing to post 10 percent of $15,000 bail; he was held for court on charges that include terroristic threats and disorderly condu