America owned by pretty much every other country when it comes to Olympic fashion
By Kelly Hockenberry, Columnist, The Times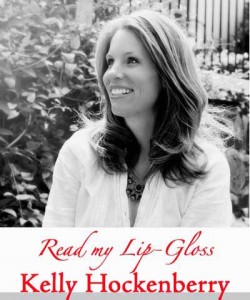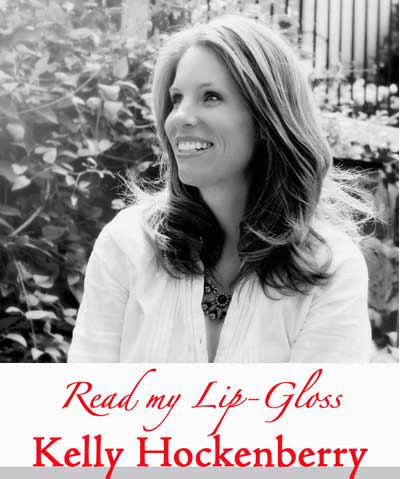 Olympic…fashion???
Yikes.
I want to know who spiked Ralph's coffee the morning he sketched this one.
I don't want to sound un-patriotic, but this looks like one zipper-less, stretch denim jegging away from a QVC "Today's Special Value."  And, rumor has it the cardigan costs almost $600!  So, thankfully, no one will be wearing it.
Here's the official press release regarding the outfit: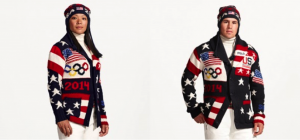 "A dynamic mix of patriotic references in a classic color palette of red, white and navy defines the Ralph Lauren 2014 Team USA Opening Ceremony uniform, which is made in America.  Drawing on the heritage and sophistication of the Olympic and Paralympic Games and a tradition of refined American style, the uniform features a meticulously knit patchwork cardigan highlighted with handcrafted details and emblazoned with stars and spirited graphics. The Opening Ceremony Cardigan will be paired with a cream cotton turtleneck sweater, slim-fitting white fleece athletic pants, sporty black leather boots with red laces and a cotton belt accented with jacquard tape featuring patriotic graphics."
Oh my.  Refined?  Even the description seems frenetic.  (Kudos for mentioning that our Olympic uniform was MADE IN AMERICA.  Rare these days)
I understand the need to stand out when you are marching en masse in a gigantic arena, but a patchwork boyfriend sweater would not be my first choice.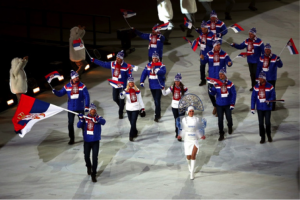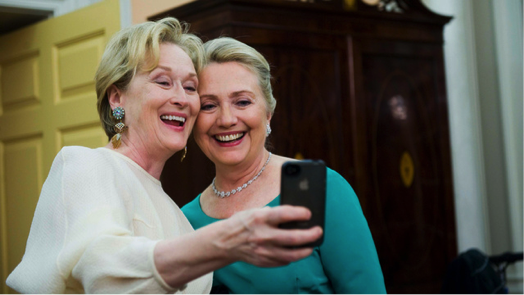 How is it that Serbia (with their 15 athletes) did it better, America?  OK, there's room for improvement, but THIS is the way to do red, white and blue!
There were a few other "better" (and I use the term loosely) options: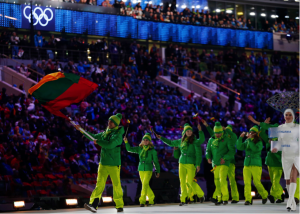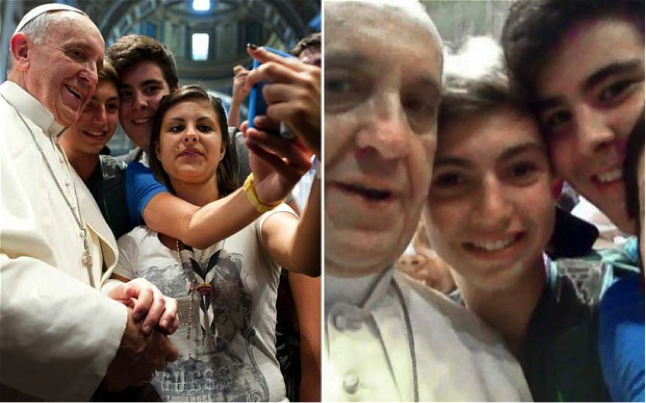 Lithuania.  The choice of color combo is odd, BUT they are bright and cheerful!  I like the pom-pom hat and the fact that the women's jacket nips at the waist!  Nod to fashion sense!  I give it a bronze.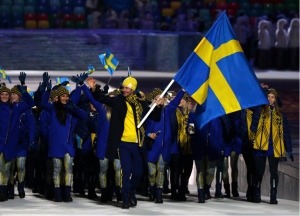 Sweden. Designed by H&M (one of my favs!)  I love the bright asymmetrical coat and pop of yellow.  The funky Spandex legging is a design made for an athletic physique!  They work hard for that body!  I give it a silver.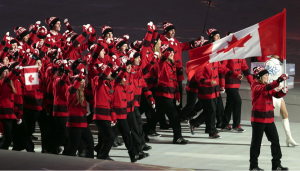 Canada.  This is striking without being over-the-top.  Personally, I would have liked to see a bit of white in the jacket, however, overall this is gold.  The mittens are adorable and black pants are better than white fleece in my book.  Not a fan of the Addidas.  A fur lined black boot would have been perfection.
Some of my other favorites…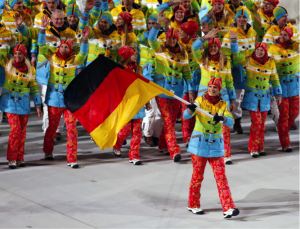 Germany.  I am choosing to think that they wore this as a high five to Rainbow Pride!  At least I hope so…otherwise, I don't get it.  Are the girls wearing flowered pajama bottoms?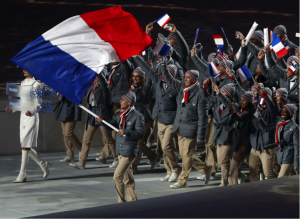 France.  OK, I actually laughed out loud when they marched in.  Only the French would wear pressed tailored khakis and a blazer designed as outerwear.  I'm surprised they weren't smoking!
What did YOU think of the Opening Ceremony?
Leave your comments below!
HAPPY WEEKEND!