Note to readers: this is the first installment of what we expect to be a monthly column on wine — focusing on Chester County wineries, their products and offering a little guidance about wines, how they're made, sold and differences between varieties. 
By Lele Galer and Alicia Lyons, Special to The Times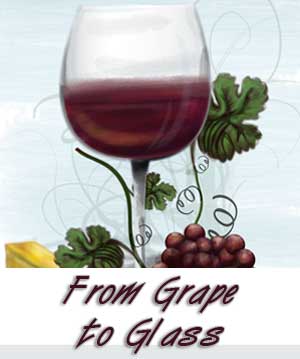 Most wineries around the world have tasting rooms which are designed for you to try a sample of their wines so that you will buy a bottle or a case of the wines that you liked best. That is the idea behind them, but every winery has their own way of presenting that tasting experience. If you go to Europe, you should usually make an appointment for a tasting in advance, and be prepared to buy some bottles of wine before you leave. Here in the United States, some boutique wineries also encourage reservations for private tastings, but the vast majority of tasting rooms here in Pennsylvania are open to the public during specific hours and do not require reservations except for large groups.
In Pennsylvania, a tasting room for a winery and vineyard is designed to give the customer a taste of the agricultural product (grapes) that is being produced. Sometimes, this tasting is referred to as a "flight", and that may mean that the grapes or juice was not produced locally, but it always means that the winery is serving a specific set of wines for you to taste that day. At Galer Estate Vineyard and Winery, which is the winery that my husband and I own, the weekly menu of offered tastings reflects what wine we have currently available. The server gives you a tasting menu, from which you can choose a sampling of wines for a given price. The prices reflects the costs of the actual wines, and it is a flat fee.
The wines on a tasting menu are designed to be tried in a specific order, white first, then reds and then a sweeter wine, like a dessert wine. The order is to accommodate your taste buds so that they can most fully experience the delicate flavors of the wines. Tastes on a tasting menu average 1-2 ounces, depending on the winery. If you want more than a taste, then you should order a glass of wine, and glasses of wine are about 5-6 ounces generally. It is a good idea to have a glass of water and some crackers or bread on hand for you to try  in between each wine tasting. The water or crackers help to clear the palate and of course, help to absorb some of the alcohol.
Winery staff should know all about the wine that you are tasting, so ask questions! This is an experience, and it should be fun and also educational. Making great wine is a difficult process involving many people that are very passionate about what they do, and they like to talk about it! I think the wine tastes even better when you know all the work that went into making it.
So, after you have ordered your wine tasting samples, asked some questions, and figured out what you like best, what do you do now? Many people order a glass of their favorite wine to enjoy on the spot, or they buy a few bottles or a case before they leave. Many wineries will strike off the cost of the tasting if you buy more than six bottles of wine, but each winery is different. If you are buying a case, make sure to ask if they give a case discount (most do). Many wineries, ours included, offer complimentary entertainment to enhance the tasting experience. Music, art, food-pairings are a few of the enjoyable offerings that a winery may include to help you enjoy your afternoon or evenings at the winery.
We often get questions about what customers should do in a tasting room, so I hope that this has answered some of those. If a winery has a staff that makes you feel ignorant, then maybe it is the wrong tasting room for you. We are all here to learn and have a lovely experience, so have some fun with it..and remember to ask questions!
Lele Galer co-owns Galer Estate Winery in East Marlborough with her husband Brad. Alicia Lyons is the general manager of Galer Estate.