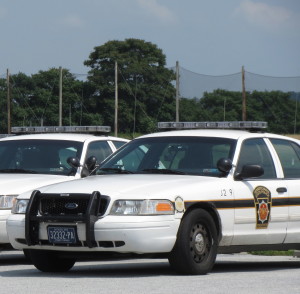 Two drivers received citations for following too closely after a three-vehicle crash on Saturday in East Marlborough Township, said state police from the Avondale barracks.
Police said the accident occurred in the left lane of northbound U.S. 1 at its intersection with Schoolhouse Road at 7:08 p.m. A 2008 Honda Civic driven by Daniel I. Burge, 22, of West Grove, rear-ended a 2006 Volvo S40 and then was rear-ended by a 2007 Dodge Ram operated by Lisa N. Barry, 28, of Ocala, Fla., who was traveling behind Burge, state police said, adding that both Burge and Barry were cited. All the parties were wearing seatbelts and no one was injured, police said.
Another accident in East Marlborough Township caused by the failure to keep the proper distance between vehicles occurred on Sept. 17 at 3:18 p.m. on East Baltimore Pike, south of Onix Drive, state police said. A 2006 Volvo S40 driven by Shirley Weiner, 78, of Kennett Square, did not stop in time for a red light and rear-ended a 2003 Hyundai Sante Fe, which then struck a 2003 Chevrolet Malibu, police, said. None of the three seat-belted drivers was injured, but Weiner was cited for following too closely, police said.