Troopers say Delaware County man's impairment was reason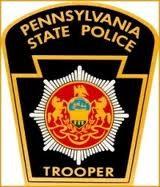 A vehicle halfway up the curb on northbound U.S. 1 at Onix Drive in East Marlborough Township caught the attention of troopers from the Avondale barracks on Monday, Dec. 8 at 3:22 a.m., police said. After troopers initiated a traffic stop, they determined that the operator, James A. Bollinger Jr., 40, of Ridley Park, was driving under the influence, police said, adding that charges were filed in district court. A preliminary hearing is scheduled for Jan. 14, court records said.
Troopers from the Embreeville barracks said on Oct. 14, a resident of the 2000 block of West Strasburg Road in Newlin Township reported that her credit-card information was used to make several fraudulent purchases at an online ski shop. Anyone with information is asked to call state police at 484-340-3241.