Tips to keep yourself occupied (or sane) during a major storm, for the fashion conscious
By Kelly Hockenberry, Columnist, The Times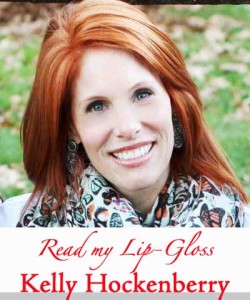 HAUTE TIPS IN A HURRICANE:
Catch up on magazines.  Take note of the fashion commonalities.  Stare critically into your closet.  Rest and repeat.
Purge.  Everything.  Closet, garage, junk drawer.  Bag it all up and put it in trashcans that will not be collected for at least 10 days.  But, at least the crap is no longer IN the house.
Write a Christmas list.  Who do you need to buy for?  How many cards are you sending this year?  Where do these people live?  How are you going to convince your children to act normally for a nice photograph?  Come up with a plan and be proud that you are a good six weeks ahead of the game.
Try nail tattoos.  If you aren't adept at painting your nails, these press on polish pads will be your new best friend.  The directions are easy….just a little time consuming the first time through.  However, in a hurricane, you have nothing but time.
Dry shampoo.  If you lose power and therefore any chance of a hot shower, dry shampoo is the BOMB.  Catastrophic weather conditions aside, this stuff can help to maintain a good blow-out for a few more days.  Simply massage into roots, allow time for the powder to absorb the excess oils, brush out and VOILA!  Gorgeousness!  Your hair will feel and smell as fresh as a daisy (even if the rest of you does not).
Shave your sweaters.  No, I am not drinking Scotch from the bottle (again).  You heard me correctly! Sweater pills can be eliminated with a gentle shaving.  Who knew?  Just do yourself a favor and experiment on your husband's stuff first.
Apply castor oil.  Did you know that castor oil has historically been touted as a remedy for hair growth?  In fact, it is normally one of the first two ingredients in the new and trendy eyelash treatment products.  If you use organic, cold pressed castor oil and swipe it sparingly on the lashes with a clean mascara wand before bed, you will look like Bambi in no time.
Polish your winter shoes.  No time like the present to water proof and preserve the boots that you spent a small fortune on just last week!
On a serious note, my heart goes out to the thousands of families currently displaced from their homes, without power and overwhelmed by the horrific aftermath of Sandy.  May the rebuilding and recovery efforts be swift and successful.
Donate to the American Red Cross Disaster Relief at www.redcross.org
Happy (dry) Weekend!