To The Editor,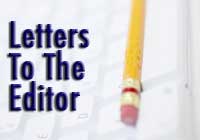 It has been reported that the Unionville Chadds Ford School District operates its four K-5 elementary facilities with average class sizes of 13.1 to 14.1 students. Similarly the UCF High School operates with average class sizes of 15.1 students. Unfortunately, I do not have data for Patton Middle School, but suspect these students experience similar class sizes.
The UCF class sizes are typical for private schools and not for public schools. The UCF's policy manual calls for K-3 class sizes to average 20 – 22 students and 4-12 grades to experience 25 – 27 students per class. To maintain these extremely small class sizes the district must employ many, many more teachers than necessary.
I suspect this practice has been happening for over a decade. I suspect this was the purpose of Keith Knauss right to know efforts and lawsuits before he was elected to the school board. Unfortunately since being elected he has taken no efforts to correct this costly problem.
I estimate that maintaining these small class sizes cost our district this year over $8 million and typically has increased annual budgets (and thus property tax rates) by at least 10% annually. This practice must end immediately. Our taxpayers should be expected to support a public school that follows its established practices. The taxpayers must not be forced to support a private school because the UCF Board and Administration fails to follow their established policies.
I expect to see major corrective actions to be taken in the 2013-14 budget. I also expect this matter will be seriously addressed in the current discussions on a new teachers' contract.
Bruce Yelton
Pocopson