A few simple pointers for your students returning to the classroom
By Kelly Hockenberry, Columnist, The Times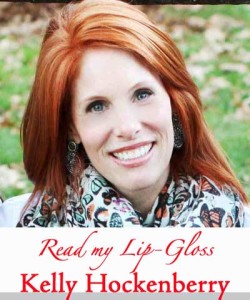 This school year is a momentous one in our household!  We have one son going into the middle school and one going into the high school.  BIG changes.  BIG responsibility.
Thankfully for my children, we send them off in the morning to be educated by professionals.  Heaven knows, if left up to me to teach them any sort of mathematics (beyond simple addition/subtraction), they would be woefully unprepared.
That being said, I feel that we moms are the "home schoolers" of proper fashion etiquette.  It is our duty to put forth into the world responsibly clothed individuals.
It is a daunting task, I know.  So, I've jotted down some Cliff Notes if you feel behind the eight ball.
BOYS:
Shower.  Preferably once a day.  And, use soap (important to clarify).
Apply deodorant (anyone over the age of about nine, in my opinion)
Brush your teeth.  Swishing water in your mouth does NOT count.  Neither does gum.
Brush your hair.  For those advanced boys, product is to be used sparingly!
Wear a top and bottom (if you live in my house that means athletic shorts ALL YEAR) that (at a minimum) doesn't clash.  *side note to instructors: how many times are you still helping your husband with this one?  I mean….really?
Find (CLEAN) socks that match and do not have a hole in the big toe.
If applying an AXE like product, leave a few droplets in the can.  Your neighbor in homeroom will appreciate it.
GIRLS:  (I do not have one, but here are my observations…feel free to add on)
Make-up.  Yikes.  The rule growing up was nothing extensive before age 12.  Even after age 12, less is more…as in, no need for a smoky eye during school hours.
Short/skirt length.  The shorts that I have witnessed lately scare me.  They are basically bathing suit bottoms in cotton fabric.  I'm not advocating for the resurgence of the gaucho…but, a 2 inch inseam is a bit too revealing.  Call me old fashioned.
UGGS.  Year round.  I think they are the equivalent to my boys' gym shorts.  And, when they are filthy and smelly, they need to be "accidentally" pitched when no one is looking.
Trust me, just as it is important in the first few weeks of school for a teacher to be strict and unyielding in his/her discipline, so most we demand adherence to our rules of fashion.  Otherwise, the patients will be running the asylum in no time flat.
Happy First Day of School!