Gov. Tom Wolf In the wake of a ruling by a federal judge declaring some of his emergency orders during the COVID-19 pandemic, Gov. Tom Wolf issued a scathing statement Tuesday, calling out President Donald Trump and Republicans in the legislature (and some of the toady business groups egging them on locally). In a lengthy, fiery statement, Wolf called out Republicans over distorting the truth, celebrating...

By Mike McGann, Editor, The Times Two Federal courts refused Monday to set aside new Congressional districts — meaning that all of Chester County will now be in the new 6th District, starting with this fall's election. Send article as PDF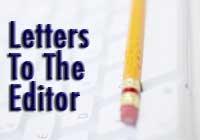 To The Editor, The Pennsylvania Supreme Court has rejected Tom Corbett's request to reverse the Act 13 decision, which struck down key provisions in the natural gas drilling laws as unconstitutional. Locally, Newlin Township, the little township that could, stood up, fought back and won in 2012 when these provisions of Act 13 were first struck down. Now all of Pennsylvania has won because of the...