It was a celebration of Hat o strophic proportions at the annual CCH Polo Cup on Sunday
By Dave Conard  Sports Editor, UnionvilleTimes.com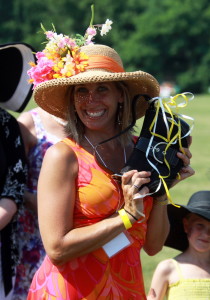 NEW GARDEN—Polo may be the "game of Kings", but it is the ladies that steal the show every weekend with the stunning outfits and diverse array of head wear that is on display at the Brandywine Polo Club.
Sunday was no exception as hundreds of Polo fans flocked to the BPC to support two local teams and to raise money for Chester County Hospital and the Women's Auxiliary's "On the Cutting Edge" pledge to the hospital.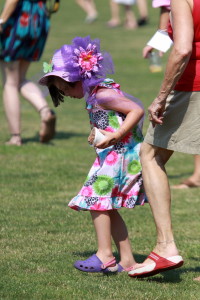 The amazing spread of children' games, hats, scarves and other fashion accessories for sale as well as the silent auction featuring everything from a shore house for a week, Philadelphia Flyers tickets to a day at the spa helps add to the ambiance of the festival atmosphere.
In a time honored tradition that is as big a part of polo as the horses and players themselves, the ladies and their gentlemen along with their children took to the turf to "Stomp the Divots" at the conclusion go the third chucker.
During the "Stomp" judging took place with several awards being given out for the best hats and ensembles.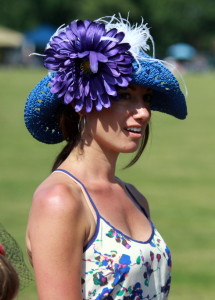 Claiming the honor of a rose bush for the "most exquisite hat" was Sarah Finnaren, along with Nancy Franks who snagged the "most beautiful" hat award for her orange chapeau, along with the Coach purse that came with the award.
Two and a half year old Mia Pontones was awarded the "most adorable fascinator" title while Courtney Kitchen and Kate Gordon shared the prize for "most fabulous cousins in hats".
With Nicole Vanderwerth being awarded a Coach purse for claiming the honor of "most fabulous" with her black hat, Nancy Patrick being voted the "most sassy" and the final award being given to the Tiki Bar for the most outstanding tail gate, it was time to get back to the game.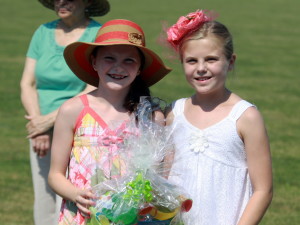 The proceeds from the VIP reception as well as the silent auction will benefit Chester County Hospital.
A special thanks should go out to the outstanding efforts of the competing teams of Scott Brown, Jacob Brown, Dr. Cindy Buchanan and Jesus Onteveros for "Livin' the Vision", along with the team from Christmas Tree Farms which included Nick Place, Kathy Fawser, Tom Escura and Brandywine Polo Club's own Jaun Martinez Baez.
Upcoming events at the BPC include the Women's East Coast tournament from June 29th through July 1st as the best teams on the east coast battle for the title. The event is hosted by "Dress for Success", which is a non profit organization dedicated to promoting the economic independence of women in need who are transitioning back into our local work force.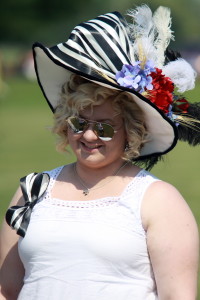 Also, on Friday nights from now until September, the Brandywine Polo Club for the second year will be hosting their twilight polo under the start. Each week their will be a different local band featured as well as Carolina pit BBQ and a sampling of wines from many outstanding local vineyards.
To view a slide show from all of the days festivities click on the following link
http://drcphoto.photostockplus.com