Fiscal and political impact of move might be seriously underestimated
By Mike McGann, Editor, UnionvilleTimes.com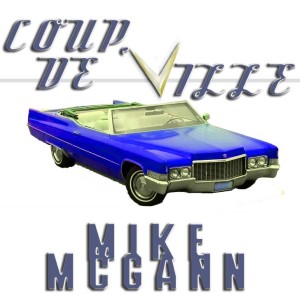 Privatization is one of those things that sounds in good in theory, but tends to be more complicated — and expensive — than folks expect.
With the buzz about Chester County looking to possibly privatize the Pocopson Home, the county-owned long-term senior care facility, it's one of those things that seems like a good idea on first blush, but the more you look into it, you wonder whether the cost benefit outweighs the losses.
Taking the suggestion that the Pocopson Home is currently losing about $1.45 million a year now — thanks to state and federal cuts in Medicaid and Medicare funding — at face value, there's no question that's a lot of money. But, as the home is part of a larger complex with shared facilities, it seems highly likely that number is somewhat inflated, as costs shared at the prison and juvenile center would then be borne more fully by those two facilities.
And what would be the outcome?
That's even murkier. Thanks to Medicare/Medicaid cuts (and yes, there are even more in this year's proposed state budget), private, for-profit long-term care facilities are having trouble staying afloat. What sensible business owner is going to step up and pay Chester County big dollars to take over the Pocopson Home?
And how would liability for current patients be handled? Any new operator is going to need to be insulated on costs from existing patients.
At the end of the day, it seems unlikely that the net savings — the real numbers, not the ones made for the sake of argument — would be, at best minimal, at worst, as bad or worse than we're currently seeing. And that doesn't begin to address the potential loss for county residents, many of them our most needy, who depend on the excellent care provided at the Pocopson Home.
Finally, and one must take this into account: it is politically wrong-headed and arguably one of the better ways to ensure Chester County sees a first in generations Democratic majority on the Board of Commissioners in the coming years.
Sure, it might seem like the fiscally-prudent move, but slashing of senior services tends to annoy seniors. And they vote in those odd year elections that so few bother to take notice of — which is when commissioners get elected.
Even under the best of fiscal models — and to be sure this isn't — from a political standpoint, this is a little like trying to heat your house by dousing yourself in gas and lighting a match. It might seem good in theory, but any benefit is short-lived and you end up burned.
Efficiency? Any that can be found should be put into place. But since the real underlying issue remains drastic cuts to Medicare and Medicaid, maybe the better answers are found in Harrisburg and Washington, D.C.
* * *
With just about a perfect weather forecast for Sunday, the 20th Willowdale Steeplechase looks to be the event of the spring in Unionville.
The racing is always great and thrilling — but for a lot of people, like me, it's the people watching that is so very entertaining. You see an incredible range of folks, fashion statements and tailgate set ups, and just walking the lots is a show like no other in the area.
I'll be there, tailgating with the family, out in The Field section (spot 622), so feel free to stop by and say hello. We'll have full coverage of the color and excitement of the day, to be sure to check back here Monday.
* * *
We wanted to let you know we'll again be doing our very popular Unionville High School prom photo pages. You can send in your pictures to me (along with names of who is in the picture) at mike@unionvilletimes.com.
I did get a chance to have a sneak peek at the Honda CR-V being donated by Scott Honda for the afterProm event. It's pretty impressive set of wheels for a student — and one of many reasons for students to attend the event.
I see last year's winning car — driven by Emma Tierney, who lives in my neighborhood — all the time, so I know it's being put to good use. Kudos to Scott Honda for being such a great supporter of the afterProm.