Could the ongoing purge of old-line Republicans weaken party, dampen Nov. turnout?
By Mike McGann, Editor, UnionvilleTimes.com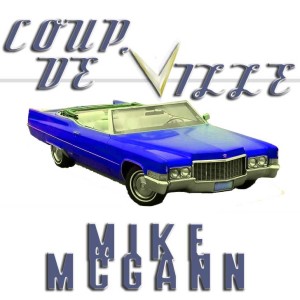 What, if any conclusions can we draw from this week's primary election races?
Obviously, rule one of politics: money matters. In almost every race, the better funded campaign won — and in the case of the race for the Republican nomination for U.S. Senate, despite the active support of a sitting governor and most of the party establishment for Unionville native Steve Welch, sheer cash, in the name of self-funded Tom Smith, won out.
And yes, money played a factor in Sen. Dominic Pileggi's fairly easy dismissal of Roger Howard in the primary.
But a bigger factor — and one to watch — isn't a matter of ideology, but rather one of nuts and bolts campaign skills. Although Howard lost (although only by a razor-thin margin in Chester County), a number of Tea Party backed county committee members won election this week (not to mention Smith, founder of a western Pennsylvania Tea Party organization) and the question may be in the long term whether passion can make up for a lack of experience and expertise — and maybe a lack of discipline.
Having spent more than my fair share of time in politics, I've learned a couple of things. One is that true believers — left and right —  tend to be less effective, less dependable and less disciplined when it comes to politics. In part, I think, that's because they are so convinced of their righteousness, they see little need for convincing others. Unfortunately, that doesn't fit well with mainstream politics.
Done properly, politics is a grind, an endless march of phone calls (some for money), door knocking, persuasion, organizing and making sure people are doing what they're supposed to be doing. In many important ways — and this makes a lot of people crazy to hear this — ideology is pretty far down the list of the things that make for an effective political organization. I rate organization, management and discipline much higher.
Among Democrats, I constantly got knocked as secretly being a Republican, because I always stressed annoying things like voter contact, consistent message communication, raising money, rather than theatrical rallies and lawn signs — and for holding realistic points of view, suggesting that at times there are limits to what taxpayers can be burdened with. Suggesting that layoffs might be needed in the county government back in 2009 as the economic crisis was cresting marked me with some in the party as sort of right-wing kook (Although truth be told, I did hold a more fiscally conservative position than my successful GOP opponent — even if I am more socially moderate).
And of course, at any given time — as is the case right now — two or more factions within the Chester County party would be at war, each side more interested in scoring intramural points rather than winning November elections.
When asking why something wasn't done, I can't tell you how many times I heard "dude, I flaked." More than once, I found myself jealous of the structure, discipline and maturity of the Chester County Republicans. Trying to make Democrats work together is often described as "herding cats" but that's kind of an insult to house cats.
Interestingly, though, I'm seeing the same phenomena coming as the Tea Party infiltrates the GOP. The old hand committee people being shown the door are leaving with deep knowledge, both in terms of geography and politics. The new, more extreme committee members may have passion, but lack the experience, and in some cases, the skills, to turn their emotional commitment into voter turnout.
One long-time former GOP committee person told me not long ago that a lot of the old-time committee people have been pushed out and current GOP chair Val DiGiorgio — a favorite of the old guard — is forced to walk a tightrope to keep a Tea Party tide from overrunning the party and wrecking an effective organization, yet at the same time keeping a growing party segment satisfied.
The stakes are pretty big and I don't think many Tea Party people understand them.
I found myself scratching my head when Roger Howard basically said in a voter forum last week he could never work with Democrats and suggested that much of what the party stands for is illegitimate.
Here's the problem with that: Pennsylvania has about 1 million more registered Democrats than Republicans — does that mean it's possible that Howard and his Tea Party colleagues feel that a majority of registered voters in the commonwealth hold views and positions that are illegitimate? That sort of gives you pause with all of the rhetoric of late with President Barack Obama getting knocked for allegedly "knowing better" than the American people. It would seem Howard and the Tea Party are in the same boat — ignoring the views of a majority of Pennsylvania voters, because they too know better.
Granted, that only goes so far and it is probably better left as an argument for talk radio.
But something more to consider: the state Republican Party establishment — often derided by the Tea Party as "sellouts" — have managed to effectively maintain control of state government despite a large statewide disadvantage in terms of voter registration.
Sure, the GOP has been helped by abject incompetence of state Democratic Party officials — who repeatedly seem to act like rejects from the latest "Three Stooges" movie. But sheer numbers suggest that it's still taken a highly effective GOP organization to win the day.
For the most part, those called "sellouts" by some in the Tea Party have managed to control the state legislature, the state Supreme Court and many statewide elective positions largely through offering some appeal to moderate Democrats and independents. The further the party is pushed to the right, the more difficult task that becomes.
And don't think for a second that Chester County isn't a bellweather, either. The suburban counties surrounding Philadelphia have long been a firewall — winning statewide elections and until 2008, pushing electoral votes into the GOP column. Already, Campaign & Elections magazine just cited Chester County as one 10 pivotal counties in the U.S. that could turn the 2012 presidential election.
So one has to wonder whether the actions of Tea Party are more likely to hurt the hopes of Mitt Romney and help those of Barack Obama in November.