Resident complains that earned income tax passed in 2010 came as a surprise
By Kelli Siehl, Staff Writer, UnionvilleTimes.com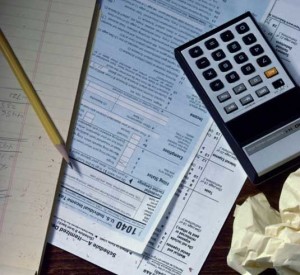 POCOPSON — On paper, Monday night's Township Board of Supervisors' meeting appeared rather light. However, during public comments, one township resident stood and accused Supervisors of passing the Earned Income Tax (EIT) ordinance in 2010 without proper public notification.
Cliff Warner told supervisors,  (I) "found it appalling to find out on March 29, 2012, when you publicly mailed out to all the residents in the township to inform them of a bill that they need to pay."
Warner stated that he and several of his neighbors were taken by surprise at reading of the EIT in the township's most recent newsletter. He said he feels there is a burden put upon the people working in the township to pay the increased taxes and asked why property taxes have not been raised to generate the revenue.
Supervisors' Chair Steve Conary said officials looked at property taxes versus establishing an earned income tax, but "after holding public meetings, we decided that a small EIT would be better than raising property taxes." Conary cited that in September 2010, the township followed state requirements by advertising in the local newspaper and holding public meetings and a public hearing prior to voting on the ordinance and that the EIT has been in place since 2011.
In fact, minutes from the September 13, 2010 Supervisors' meeting offer clear evidence of a public hearing including comments and opinions rendered by many Pocopson residents. The information has also been published in the December 2010 and 2011 newsletters and posted on the township website, www.pocopson.org. In addition, the 2011 township budget includes an EIT line item of $130,000.
Vice-Chair, Georgia Brutscher stated that the Supervisors meet twice a month and discuss all township business at these times, "that was on the agenda, time after time after time." She added, "if you want to be a participant in this township, then come to our meetings."