District drops blended tax increase from 2.85%, likely to give preliminary approval Monday, final in June
By Mike McGann, Editor, UnionvilleTimes.com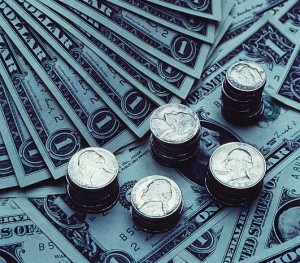 EAST MARLBOROUGH — Unlike some governmental bodies, it appears that the Unionville-Chadds Ford Board of Education is ahead of schedule in its annual budget process and appears likely to give preliminary approval to the final budget and tax rate at next Monday night's board meeting, a month earlier than usual.
Although board members debated during Monday night's board work session/Finance Committee meetings the idea of giving final approval to the budget next month — a full month early — it was decided to leave the final approval to its normal time in June for two reasons: preventing the public from being surprised by the early adoption and second, in the unlikely event that the state improves state aid figures and adopts a state budget in time, the tax rate could be dropped.
The budget that will likely be approved calls for a tax increase of 1.83% when averaged across Chester and Delaware Counties — comparable to the 1.81% increase in 2011-12. That amounts to a tax increase in Chester County of 2.69% and drop of 1.74% in Delaware County. The variance between counties is because of differences in the property value of the respective counties as set by the state. Because the district is largely in Chester County, the Delaware County numbers tend to fluctuate in a fairly wide band, but over a 10-year period, the numbers tend to even out, district officials say.
Although the likely final tax rate didn't have unanimous support — Keith Knauss and Frank Murphy argued for a lower number — a clear majority of the board seemed to argue that the slightly higher rate, amounting to about $10 more a year in taxes for the average homeowner, was actually a more cautious path, citing worries about future pension obligations.
Knauss and Murphy said they felt it would be more prudent to trim the reserve closer to the district policy of 5% — instead of holding on to taxpayers' money out of concern for future years. The proposed budget calls for a reserve of 5.23%, down from 5.41% in the previous year. Knauss argued for getting the blended rate down to 1.7%, in line with the Act 1 limits without exceptions by tapping into reserve funds, getting closer to 5% in reserve.
"I'm not married to the 1.7%," Murphy said. "But I have a problem reaching into people's pocket and holding money 'just in case.' "
Board member Victor Dupuis said he sympathized, but shared his colleagues concerns about the coming years, which projections showing further spikes in pension costs and an erosion of state funding.
Another board member, Gregg Lindner said he was worried about the next couple of years and felt it would be more cautious to have a higher base to work off in future years and if things improve, then cut taxes at that point.
"If we end up in a better situation than expected, we can lower taxes," he said.
Board member Holly Manzone said she agreed, and said she was concerned that trimming too much this year could lead to a much bigger increase next year "I don't just want to have to jack it (the tax rate) up."
Still this rate represents a drop from the preliminary budget, which called for a 3.71% hike for Chester County, or a weighted increase of 2.85%. Savings were found from health care and other sectors allowing the lower rate while keeping what Superintendent of Schools Dr. John Sanville called a "a maintenance budget," a spending plan that neither cuts or adds program or staff.
The final schedule for adoption of the budget prompted nearly as much discussion as the final rate, with Knauss pushing to get it done as soon as possible. While there was no argument about moving up the preliminary approval to next Monday night — a month early — there were a number of different opinions about changing the final approval schedule.
Dupuis asked whether it was prudent to pass the budget early in case changes emerge from Harrisburg.
As the state budget doesn't have to be adopted before June 30 and 2011 was the first year in a number of years that deadline was actually met by the state legislature, the district's Director of Business and Operations, Robert Cochran pointed out it was unlikely that any changes in Harrisburg would happen before the district would be forced to adopt a budget. Last year, funds were restored and either moved to various reserve accounts or used to help fund bus purchases.
Board president Eileen Bushelow asked what the positives and negatives were to an early final approval. Knauss argued the positive would be to "put it to bed" and allow the board and district to move on to other issues.
A negative, Sanville cited, was the public expectation of the usual schedule and that they might miss their chance to review the budget and make public comment at the June meeting.
"Historically, we passed it in June," he said. "People are expecting it."
Murphy suggested that probably the best path forward was to give it preliminary approval in April, but hold off final passage until June to allow public input — and that seemed to be the final preference.