Pennsbury Land Trust Meeting highlights case studies and return on investment to local economy
By Donna C. Gregory, Correspondent, UnionvilleTimes.com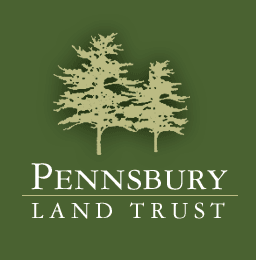 PENNSBURY — Kristine Kern, Bucks County's open space coordinator and GreenSpace Alliance board member, made the case for preserving open space during the Pennsbury Land Trust's annual meeting last week.
Kern presented two case studies from Chester County that demonstrate the economic value of open space. The studies are part of a larger study called "Return on Environment: The Economic Value of Protected Open Space in Southeastern Pennsylvania." The first-time study encompassed Chester, Bucks, Delaware and Montgomery counties and Philadelphia, and was jointly commissioned by the Delaware Valley Regional Planning Commission and the GreenSpace Alliance, a nonprofit organization dedicated to preserving open space throughout southeastern Pennsylvania.
The Chester County's Honey Brook Township and Hopewell Big Woods were cited as examples of how open space benefits the region economically. In Honey Brook, for example, it's "estimated that the township's 55 dairy farms and 2,145 cows generate nearly $29.5 million in economic activity every year," reads the study. "More than two-thirds of Honey Brook's 25 square miles are actively farmed."
In 2005, Honey Brook residents passed a referendum to increase the township's earned income tax to fund the preservation of farmland and open space. Since then, the township has "allocated nearly $4.5 million toward protecting agricultural land from development."
The Hopewell Big Woods case study highlighted the environmental benefits of southeastern Pennsylvania's largest unbroken stretch of forest. Hopewell's 73,000 acres provide $47 million in annual environmental benefits, such as naturally cleaning the water and air and flood mitigation.
Homeowners also reap Hopewell's benefits. Based on home sales from 2005-09, properties located within one-quarter mile of Hopewell sold for $8,270 more than similar homes located in areas without protected open space.
Patty Elkis, associate director of comprehensive planning for the Delaware commission, presented the study's larger findings. There are about 200,000 acres of protected open space in the study area, with plans to preserve another 230,000 acres.
"To more than double what we have is going to be a very big challenge," Elkis said.
From 1970 to 2005, the region lost about 24 acres per day to development. Southeastern Pennsylvania's population is projected to grow by approximately 400,000 people between 2010 and 2035. The region is expected to add 240,000 jobs during the same time period.
"We would like to see the people and jobs located in areas where infrastructure is already in place," Elkis said.
The study is designed to educate lawmakers and the public on the value of preserving open space. To the land trust and similar groups, it's an important message at a time when funding for the state's conservation efforts could be on the chopping block.
Gov. Tom Corbett's proposed budget diverts revenues from the cigarette sales tax used for farmland preservation to the general fund.
The budget also proposes diverting $30 million from the commonwealth's Keystone Recreation, Park and Conservation Fund to the general fund. If approved, it would be the largest cut in conservation funding in Pennsylvania's history.
Lawmakers and others often assume preserved land doesn't generate revenue. The study disproved that belief, showing that open space generates economic activity in four ways: by increasing property values, providing essential environmental services, offering health and recreational benefits and creating jobs.
On average, homes located within one mile of preserved open space sell for $10,000 more than similar homes in areas without open space.
"The closer you are to open space, the higher that value goes," Elkins said.
The study also found that the region would spend $132.5 million per year to pay for environmental services performed naturally by preserved open space.
"Trees on protected open space are estimated to provide $17 million in annual air pollution removal and carbon sequestration services," reads the story. "The total annual benefit generated by natural flood mitigation services is more than $37 million."
Protected open space saves every household in the region $392 annually through the free use of parks and trails. "Improved health prevents nearly $800 million in medical care costs annually," reads the study.
Protected open space generates 6,900 jobs and $299 million in annual earnings. "Economic activity associated with protected open space generates $30 million per year in state and local tax revenue," reads the study.
"[Open space] is more than just a pretty place," Kern said. "It generates hundreds of millions of dollars in benefits for our region."
To read the complete study, visit www.greenspacealliance.org/home.