Annual meeting to look at cost benefits of preserving open space
By Donna C. Gregory, Correspondent, UnionvilleTimes.com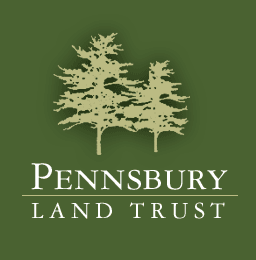 PENNSBURY — Many people support the preservation of open space in their community, but did you know that investment actually pays off?
Guest speakers Kristine Kern, Bucks County open space coordinator, and Patty Elkis, associate director of comprehensive planning for the Delaware Valley Regional Planning Commission, will discuss a recent study on the economic value of protected open space in southeastern Pennsylvania during the Pennsbury Land Trust's annual meeting on Wednesday, March 21.
"The message I want to leave with [attendees] is that open spaces are more than just pretty places," Elkis said. "They generate hundreds of millions of dollars in economic benefits for our region, and they are a wise public investment that pays us back."
The first-time study encompassed Chester, Bucks, Delaware and Montgomery counties and Philadelphia, and was jointly commissioned by the Delaware Valley commission and the GreenSpace Alliance, a nonprofit organization dedicated to preserving open space throughout southeastern Pennsylvania.
"A lot of people assume that once you preserve land or a park, there's no economic activity there," Elkis said.
The study's findings disprove that belief. A few stats:
Homes situated near open space are worth $10,000 more on average than similar homes in areas without open space.
Protected open space generates $240 million annually in property tax revenues to support local governments and school districts.
Trees, fields and forests play a crucial role in naturally cleaning the water and air and reducing flooding. If the region's open space was lost to development, it would require $132.5 million annually to replicate the services preserved lands do naturally.
Each household in the region saves $392 annually by using open space for recreation and exercise.
Regionally, protected open space generates 6,900 jobs and $299 million in revenues each year.
To read the complete open space study, visit www.greenspacealliance.org/home.
Want to attend?

Pennsbury Land Trust Annual Meeting

Wednesday, March 21, 7:30 p.m.

Pennsbury Township Municipal Building, 702 Baltimore Pike, Chadds Ford

RSVP is appreciated, but not required

(610) 388-7323, pennsburylandtrust@gmail.com

Free and open to the public

Refreshments will be served