Members seem inclined to find middle path between maximum tax hike and cutting programs and staff
By Mike McGann, Editor, UnionvilleTimes.com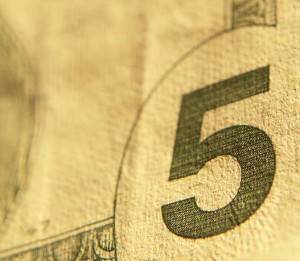 EAST MARLBOROUGH — Members of the Unionville-Chadds Ford Board of Education seemed poised to try to find a middle ground in terms of finding the right tax rate — one that eases the burden as much as possible on local taxpayers without hurting educational programs, during Monday night's public hearing on the 2012-13 schools budget.
Although the preliminary budget called for a 3.71% tax increase for Chester County residents (because of relative differences in property valuation between the counties, Delaware County residents will see a tax rate decrease), or a weighted increase between the counties of 2.85%, based on Monday's discussions, it appears the final budget's increase will be a smaller number.
Superintendent of Schools Dr. John Sanville and Robert Cochran, the district's Director of Business and Operations, laid out five potential budget scenarios as part of the budget presentation, ranging from the 3.71% increase through a range of reductions.
Sanville argued for the first scenario, suggesting that it would be a "maintenance" budget — one that basically keeps the status quo in terms of program and staffing — and allow for setting aside funds in reserve for the coming years, in anticipation of looming increases in pension contributions and the possibility of continued economic distress — and the fact that revenue to the district continues to drop.
"We're raising taxes to take in less revenue," he said, noting that his worry is where this district will be after a number of years in a row of pension contribution hikes — amounting to something like $650,000 or more per year coupled with flat, or as has been the case in recent years, declining tax revenue.
"I don't foresee the opportunity to have a maintenance budget in the coming years," Sanville said. "The situation is going to get more difficult before it gets better."
He also noted that the district has eliminated 35 positions in the last two years, which has taken a toll both on those let go and those left behind with larger workloads. That budget calls for a $150,000 operating surplus, which would be put away for coming years.
Board members didn't seem to be willing to go for the first scenario — and a second option, cutting the $150,000 surplus — which would mean 3.42% increase in Chester County (2.57% weighted between the counties) — also seemed to not go quite far enough.
A third option eliminates the surplus and makes cuts using unexpected savings from retirements — roughly $270,000 (the number will vary depending on how the retiring staff is replaced, with entry-level or more experienced teachers, a variance of about $5,500, Cochran said). Additional cuts of secondary programs, tied to enrollment, could be reduced to find another $36,000, without any staff cuts.
That plan would result in a Chester County rate of 2.85% (2.00% weighted).
Although no formal or straw poll was taken, a majority of board members seemed to suggest that this scenario was in the neighborhood of what they saw as reasonable, although some, most notably Finance Committee chair Keith Knauss, seemed to be pushing for deeper cuts.
"I really want to be at Act 1 (1.7%), I believe the typical worker is seeing 2% in raises," Knauss said. "What I'm seeing is a 2% economy."
A fourth plan would mean some layoffs; cuts in music (focused on not replacing a retiring strings teacher) and library services as well as further cuts of para support personnel — one in each of the district's six buildings and cuts to the summer maintenance hiring. That plan appeared to be less popular among board members.
While Knauss said he didn't want want to make cuts as deep as the fourth plan called for, he said that the third option didn't go quite far enough.
But a number of his colleagues disagreed, noting that there has to be limits to cuts — especially in light of the cuts in the last two budgets — and that at some point the state and Gov. Tom Corbett have to take responsibility for some of the current financial mess, specifically the squeeze being caused by the pension hikes.
"This is a tax increase by proxy," member Holly Manzone said. "They're forcing us to make tax increases. And if people are unhappy about it, they need to go lobby the state, asked 'is your state legislator cutting their staff?' We need to start putting pressure on them."
A fifth scenario would call for deeper cuts, but there appeared to be little enthusiasm for that option.
There were less members of the public interested in commenting on the budget than in previous years, although the general sentiment seemed to be calling for keeping tax rates as low as possible.
Bruce Yelton of Pocopson complained about the hearing being moved to a 5 p.m. start, which he said he felt excluded members of the public from attending.
"This is a blatant attempt to cut public input," he said. He also questioned the amount of funds in the budget going to debt service, argued that staffing levels remain too high in the district.
Kristin Hoover, also of Pocopson, suggested that the district should sell off the property adjoining Doe Run and Route 82 and that public groups such as the Unionville Recreation Association needs to pay to use school grounds for activities.
Harry Miller of Birmingham argued that all other levels of government were managing to get by without tax increases and that there was no excuse for the school district not to do the same thing, and he suggested that $4 to $5 million could be pared from the budget.