By Mike McGann, Editor, UnionvilleTimes.com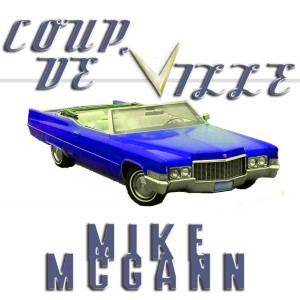 We'll skip the politics this week — nothing I could write can match some of the things one might have seen on cable news in the last few days, although at least one story left my 10-year-old daughter asking me to define some of the terms being used by Wolf Blitzer, terms that seemed a lot more Jersey Shore than The Situation Room, involving women.
But such is the life of being a parent these days.
Possibly nearly as awkward was time spent at last night's Oldies Dance for the Unionville-Chadds Ford fifth grade dance. The event itself — beyond the volume one might expect from a few hundred over-excited fifth graders in one gym — was nice, but I found myself in another awkward position, having, I thought, followed the rules and/or intent of the evening.
According to the paperwork that came home, as an "oldies" event, we were encouraged to dress in retro fashion — with "oldies" seemingly now covering the scarily recent 1980s (OK, scary for me — I'm old enough that I was running a weekly newspaper in the late 1980s), so instead of going for the obvious 1950s oldies look, I went 1980s.
With no small amount of sarcasm, I embraced the full-on Miami Vice look, down to the aqua t-shirt, suit jacket with sleeves rolled up, stubble, sun glasses and enough hair gel to cause another gulf oil spill and yes, even went sockless, for the full Don Johnson. The wife, who has a limited sense of humor about such things, declined to let me have a Ferrari Daytona convertible to match, when I noted it would complete the ensemble.
My wife and daughter went in for full 80s, too. My son (yes, I have two fifth graders — you save when you buy in bulk), wanted no part of it, and declined to dress up beyond his alien tie.
You could say it was a unique fashion statement. Evidently, my reading of fashion was a bit out of whack. While there were a handful of retro outfits, it seemed like the most common definition of retro dress involved a hoodie. Even our in-house fashionista, Kelly Hockenberry, declined to embrace retro fashion (and I think, turned slightly green when she saw my get up — her fashion sense seriously wounded by my "look" for the evening). I won't say I stuck out like a sore thumb, but more like a thumb run over by a steam roller.
And while that might still have been true had most of the other attendees gone for "oldies" outfits, the lack of participation was a little curious to me. Curious, especially in light of other events in the last couple of weeks.
I was similarly surprised at the lack of turnout at Wednesday night's Community Conversation. Although some 80 people signed up, less than two dozen people made it to the evening of discussing the school district's goals.
It makes me wonder, a bit, whether we, as a community have reached a point of fatigue when it comes to our schools. Coupled with the interesting discussions prompted from the recent screening of Race To Nowhere, which talks about kids and parents going overboard in terms of pressure to perform and have the perfect student, while sacrificing the little things in life, like, living.
With everything this community has been through in recent years, from the high school renovation, layoffs, outsourcing, the teachers' contract and even last year's rugged school board elections, you wonder a bit whether we are all kind of burned out. I don't know, honestly, as things can go from ebb to flow in a heartbeat around here, and you can't really blame people for needing to take a breather.
Maybe the March 12 budget hearing will be packed and filled with people expressing their opinion about the school budget and the school district. But it is something to keep an eye on as the spring moves on.
* * *
If the sneak peek for those attending Monday night's Board of Education meeting is any indication, the Unionville High School Production of Phantom of the Opera is going to be nothing short of amazing. Connon McShane and Natalie Walden — the leads in the show — performed the title song from the show and were nothing short of brilliant.
From what I hear, tickets are going fast, so if you want to see this show, click here to reserve your tickets.
* * *
The final details are being put together, but it looks like the basketball game of the year — maybe decade — is going to take place March 24 when the Unionville High School boys basketball team takes on a team of all-stars from the Unionville Recreation Association. This amazing match up — The Hoopin' To Help Invitaional — will raise money for the the family of Al Lewis — the local basketball legend and former coach at Chester and Cheney State — who was killed in an accident last month. His youngest daughter, Alison, is a star player on the Unionville girls' team and proceeds from the event will go to a scholarship fund for her.
In addition to the boys' game, there will a second game with the Unionville High School girls team, with the juniors and seniors taking on the freshmen and sophomores. Check back in this space for more details.