To The Editor: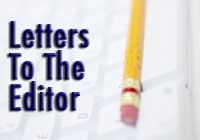 Pocopson Township has about one million dollars left over from a loan they took out to purchase the land development rights of homeowners. This venture was started out a few years ago as a ballot initiative over open space, and recently the sunset provision of that ordinance has come to pass.
Since the township was unable to convince enough landowners to sell their development rights, the remaining money from the loan should be used to payoff the loan early and reduce our debt burden. Its been mentioned that some supervisors want to use this million dollars to pay for renovations to the Bernard House. When residents voted for the open space ballot initiative, I am positive that no one envisioned the open space funds being used for a new township building renovation.
Some of the newer residents may not remember this, but what is now called Pocopson Park was supposed to be sold to pay for the township building on Rt. 52. However, after the new building was erected, the idea of a township park was hatched and idea of selling the land to pay for the building waned.
If the supervisors of Pocopson want to borrow a million dollars to renovate the Bernard House, then the voters should have a say in this matter. When the open space ordinance was passed, each voter had the opportunity to vote on the issue. Why not do it again and allow the voters to decide whether or not they wish to burden themselves with this debt through a voter referendum? It is not my intention to pick sides, I just think that its only fair that every voice be heard. Especially when the folks behind those voices will have to foot the bill for this endeavor.
Sean C. Rafferty
Pocopson