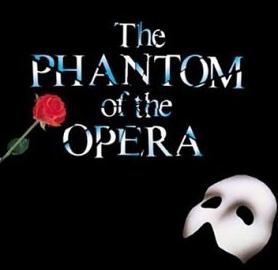 EAST MARLBOROUGH — For more than twenty-five years, The Phantom of the Opera has captivated audiences in London and on Broadway. Now you can see this mesmerizing production on the Unionville High School stage as our talented young actors bring this poignant love story to life, March 15-17.
The setting is the dazzling Paris Opera House. But all is not well. Lurking in the bowels of the Opera House is a malign and disfigured "Phantom" who obtrudes himself into the life of the new owners, the cast and, especially, the lovely young soprano Christine. Watching her with ambition, obsession, and devotion, the Phantom machinates to have Christine replace the diva, Carlotta. Christine performs to acclaim, and is recognized by her childhood friend, Raoul, who falls in love with her. Christine reciprocates his love, to the disgust and despair of the Phantom who vows to make her pay for her betrayal. Will the Phantom destroy both his beloved Opera House and Christine in his quest for revenge? Soaring music, haunting lyrics and swashbuckling action accompany the plot as it unfolds to its climactic finish.
The Phantom of the Opera has won 7 Tony Awards, Best Musical Awards, Audience Award for Best Musical, as well as a slew of other awards as a testament to its sheer musical genius and ability to enchant audiences worldwide over the last quarter century. Accompanied by a live orchestra, the Phantom of the Opera will be the debut Musical performance at the new Unionville High School Auditorium! Don't miss this performance!
Tickets go on sale March 1 through ShowTix4U.com. Visit http://uhs.ucfsd.org/music/musicindex.php for ticket information, or email uhstickets@gmail.com