Knowing how your insurance works can save you money and keep your family healthier
By Dr. Stephanie McGann, DMD FAGD, Columnist, UnionvilleTimes.com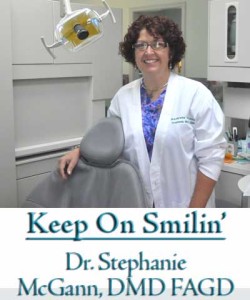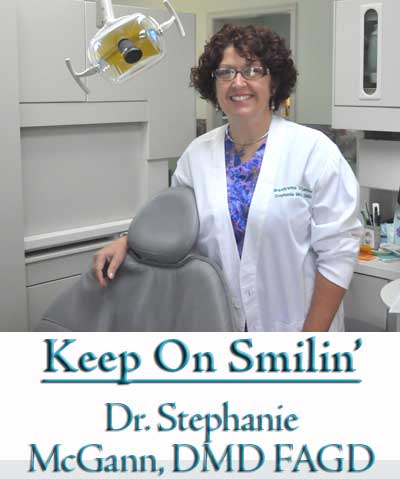 January is the month of renewal, time to start over, make some healthy changes or break some old habits.  It is also a new year for most dental insurance plans.
There is no perfect dental insurance plan, some plans will work better for you and your family.  Dental insurance plans differ in what you pay for them, how much they cover, if there is a deductible and co insurance and the annual maximum, (the total amount they could possibly pay in a year).  Employers negotiate these details to get the best rate. Unfortunately each year the cost for insurance goes up and the benefits go down. It pays to be an educated consumer.
There are different types of dental plans.
Regular dental insurance sometimes referred to as fee for service or an indemnity plan.
This type of insurance allows you to visit any licensed dental provider, and receive benefits either directly or they can be sent straight to your provider. No network is needed and the provider charges his or her regular fee, the insurance pays a portion and the patient pays the difference. This is plan with the least restrictions but also the most expensive to purchase.
PPO – dental insurance
This is regular dental insurance with a hitch. Most PPO plans allow their patients to go to any licensed office. HOWEVER, if a patient chooses a network provider they will potentially pay less out of pocket. A network provider is a dental office that has signed a contract with the insurance company stating that the office will write off any difference between their regular fee and the insurance company contracted fee.  This option can save a patient money but can also cause a lot of confusion. If your dentist is participating your dental network, they are doing a lot of paperwork on your behalf and in some cases writing off more than 30% of their fees.
DMO/HMO dental coverage
This managed care dental coverage is where you choose a dental provider their office is paid a small token payment each month for each patient on their list. A reduced fee is required when the patient sees the doctor. However if the office is closed or the doctor is away, you have no benefits anywhere else. A practice can only survive under these contracts by having a very large list of DMO patients so it can take some time to get an appointment.
Dental Discount Plans:
These are the dental plans that you can sign up online or with a post-card. You pay the discount plan a fee and they send you a list of dentists in your area that have agreed to give a discount.  Some of these plans are sponsored by regular insurance companies allowing you to pay the insurance company to authorize you as a person that qualifies for the PPO in-network fees.   You will pay for all of your services out of pocket but at the reduced rate with some limit on the total amount of discount in a year. There are dental discount plan scams out there so read these deals carefully and make there is a dentist you trust on the list.  If you have a dentist you trust ask them what they think of the plan you are looking at.
MSA's  Medical Savings accounts and Direct Reimbursement plans.
These plans are administered by an employer and allow patients to pre-pay for health care with before tax money or submit paid invoices for direct reimbursement.  They may be available instead of dental coverage or in addition to dental plans.
Things to look at when comparing insurance plans:
Annual Maximum – this is the maximum amount the insurance company will pay out in a calendar year.
Deductible – this is the amount you pay before they pay any benefits. Does it apply to preventive services?  Is it per policy or per family member? How much is it?
In-network coverage and out-of-network coverage –   It is important to choose a plan that allows for some benefits  for out-of-network coverage in the event there is a dental problem while you are away from home.
Cost.
Don't skip preventive dentistry when you are without insurance. These visits are relatively inexpensive and can save thousands.  Work with your dentist to find a way for preventive care that fits your budget.
Common misconceptions about dental coverage:
If my insurance carrier doesn't cover it, I must not need it.  Insurance carriers take no responsibility for your dental care. Just like car insurance doesn't pay for an oil change, dental insurance doesn't cover everything it should.
I can't go to the dentist because I don't have insurance right now.  Many Americans don't have dental coverage.  It is interesting to note that families who have never had benefits are the most eager to get their preventive services, while individuals who are used to having benefits, and no longer have them, put off care until it's urgent.
Why won't my dentist just bill for what they cover? That's a great question, your dentist must bill for the services provided. Billing otherwise is fraudulent and both the doctor and patient can be prosecuted.
There are always questions about insurance, and if you post them as comments to this piece I will attempt to answer them.    Happy New Year!
Dr. Stephanie McGann is a resident of the Unionville area and along with her partner, Dr. Marie Scott, operates The Brandywine Smile Center, a family-friendly dental practice in Concordville. She is a Fellow of the Academy of General Dentistry.