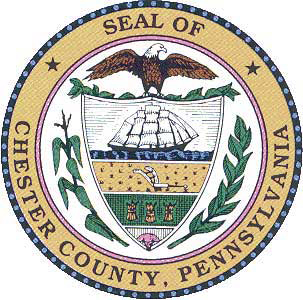 Chester County veterans received more federal benefit payouts – excluding survivor and pension benefits – than any other county in Pennsylvania, according to the Chester County Department of Veterans Affairs. Over $3 million was paid to veterans in January 2023, nearly $500,000 more than Berks County, which is ranked number two.
The mission of Veterans Affairs is to provide information and guidance that makes it easier for veterans and their families to get the most out of the benefits that they are entitled to under county, state and federal laws.
Commenting on the payout achievement to veterans, Chester County Commissioners Marian Moskowitz, Josh Maxwell, and Michelle Kichline said, "Our staff in Veterans Affairs work incredibly hard to maximize the benefit payouts that Chester County veterans and their families receive each month. We are proud that, through their diligence, Chester County tops the state in benefit payouts, because the service and sacrifice of our veterans have earned them this money."
Susan Price, Director of Chester County Veterans Affairs, said, "No other county in Pennsylvania has come close to the $3 million poured into the Chester County veterans' community in January. This is good news for our veterans as well as the county's economy."
The Veterans Affairs Central Office in Washington, D.C. is the source of a monthly report that shows a breakdown by county of benefits payouts and the number of claimants. Live Compensation for the PA Department of Military Affairs comprises the Chester County number.