3.71% tax hike for Chester County proposed to maintain current program, staff; state budget, further discussions likely change final numbers by June
By Mike McGann, Editor, UnionvilleTimes.com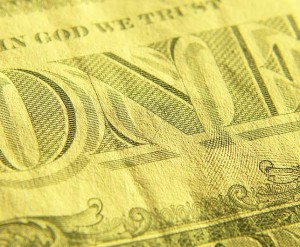 EAST MARLBOROUGH — Call it a starting point.
The Board of Education discussed the details of the preliminary budget Monday night it is likely to adopt at its formal meeting in two weeks — a $71.5 million spending plan that would increase taxes in Chester County by 3.71%. Because of changes in relative valuation, school taxes in Chadds Ford, the Delaware County portion of the district, will be dropping.
The state Act 1 limits allow for a 1.7% increase, but the district is seeking an exception for additional pension costs of $632,338. Thanks to cuts in local tax revenue — largely to reassessments and big drops in interim and transfer taxes — while expenses are increasing at about the rate of inflation, tax revenue has been falling.
While the Jan. 23 budget adoption starts the process, it seems there will be, at minimum, some spirited discussion about where to go from here in the coming months.
Some of that, of course, comes from the unknowns related to Gov. Tom Corbett's budget plan, which won't be revealed until Feb. 7 — and while this year's budget deficit is notably smaller than a year ago, the board and administration are wary of seeing possible cuts in state funding. In 2011, Corbett's budget proposal dramatically changed the budget process last spring, after his budget called for some $1.1 million in cuts in state aid to the school district.
Although some $827,000 was ultimately restored, the $1.1 million in cuts was built into the 2011-12 budget, as the school budget had to be finalized some weeks before the state finalized its budget. There is some worry that Corbett will again target school funding in his budget.
In discussion the options, the administration laid out a set of scenarios for the budget, including its recommendation for a preliminary budget. To be clear, both district Director of Business and Operations Robert Cochran and Superintendent of Schools Dr. John Sanville that the administration wasn't making a formal recommendation on the final budget, but merely the interim financial document that must be submitted to the Pennsylvania Department of Education.
Cochran laid out five scenarios:
1. Adopt a budget above the Act 1 limit and exceptions — and seek voter approval in an April referendum.
2. Adopt a budget at Act 1 plus exceptions (an increase of 3.71% in Chester County).
3. Adopt a budget at Act 1 (1.7% increase in Chester County), but take no exceptions, requiring an additional cut of $775,000 to $71.5 million budget.
4. Adopt a budget calling for a 1.0% increase in Chester County, which would require a cut of $1,175,000.
5. Adopt a budget calling for no increase in Chester County, requiring a cut of $1,725,000.
Cochran and Sanville said the administration was recommending option 2, as it offered the most flexibility moving forward — especially in light of the unknowns in Corbett's budget.
"It leaves all options on the table," Sanville said, again calling the budget as presented a "maintenance" budget — one that maintains all current programs and positions without adding anything new, but without his former position as Director of Secondary Education.
If the board looks at cutting the increase, Cochran ran through some options and the impact on the district, noting that potentially, the district would have to increase class size, cut programs, cut service and support staff levels and cut spending on supplies and educational materials. He expressed hope that the new revenue enhancement committee — which met for the first time Monday night – might be able to generate some new revenue for the district. Cochran cautioned that no one should panic, as there were no specific proposals on the table.
"There's nothing definitive," Cochran said. "No one is being targeted, there's no reason to panic."
Sanville, though, noted that most of the budget is made up of personnel costs, so any cuts would likely have an impact there.
Board member Kathy Do asked "would that mean layoffs?"
Sanville said "yes."
Cochran reviewed some of the personnel and program cuts required through the past two budget cycles, including increasing class sizes for the 2010-11 budget, cutting the midday kindergarten bus, and cutting overtime pay to support staff. More cuts followed for the current school year including: participation fees, support staff wage freeze, administration furloughs, cuts to clericial/support staff, cut of the district's social workers from five-day weeks to four-day weeks, a .6 reduction of K-5 teaching staff, phase out the middle school German program, .5 reduction of family/consumer science teacher at the high school, along with a cut .6 physical education teacher at the high school. The last position was restored as part of the reintroduction of driver's education.
Finance committee chair Keith Knauss offered presentation suggesting his "concerns" over raising taxes more than 3%.
"Talking with residents, 3% might be too much," he said. "At this point, it's a concern, not an objection." He noted that the administration might make the case that the tax increase was needed.