To The Editor,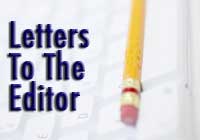 The political climate for people with disabilities is getting worse in Pennsylvania.   This administration has stepped away from working with self advocates and family advocates.  The cuts to the budget have been drastic and more are going to follow. The service definitions are moving away from being person centered. Waiver opportunities and access to wraparound services are shrinking.  It is critical that we act together and make our voices heard.  WE MUST ALL ACT TOGETHER.
THIS IS A CALL TO ACTION!!  WE MUST STOP  SERVICES AND SUPPORTS FROM BEING REDUCED AND ELIMINATED. This is the first call to action and one that we hope to see as many families participate in as possible. The  actions of this administration are a threat to all disability groups and so we are asking all groups to share this call to action with all of your members and interested parties.
1) Write a letter to the Governor, use the template below as a starting point.  Tell Governor Corbett that we need him to step up and follow through with his campaign promises to the disability community.
2) After writing the letter include a family picture or a picture of your family member who needs services and put it in a box or a tube.  This letter needs to be mailed, hard copy and mailed in a way that will make them take notice. Imagine 5,000 boxes arriving in the Governor's office, that will help to make our statement . Boxes are tough to ignore and we don't want this administration to ignore our community as they craft the budget.  It will cost you between $2 – $6 to mail it but it is critical to make a point.
Mail it to: The Honorable Tom Corbett, 225 Main Capitol Building, Harrisburg, Pennsylvania 17120
BY JANUARY 20th.
3) You can send the same letter in an e-mail or letter to your State Senator and State House Representative.
Follow up with a phone call or a fax
Phone: (717) 787-2500
Fax: (717) 772-8284
The One Voice Coalition
SAMPLE FAMILY LETTER:
Dear Governor Corbett,

First, our family would like to say how much we appreciated your campaign promises to those with disabilities. You said, "Community-based services, as opposed to state run institutions, are now the mainstream and are the most cost-effective and preferred services by most individuals with disabilities and their families." Unfortunately, you did not take the next step to make your words a reality.  You failed to request the funding necessary to provide those community-based services to any of the 15,794 persons with disabilities waiting for services. Not only is there no money to serve persons on the waiting list, but provider rates have been cut to a point that many providers are unable to continue to serve those individuals with high care needs who were lucky enough to get on one of the state's waiver service programs.  We are well aware that these are difficult times fiscally for the state and you are faced with difficult choices.  In making those difficult choices, we feel it is crucial that you are aware of the human and fiscal consequences of your budget choices.

[Give your personal story. Include what he/she can do now and what services he/she is receiving in order to do this. Also include his/her needs and what you/school/psychiatrist/PCP/etc see happening if he/she loses these current services (e.g. will lose skills that education/BHRS/family/individual has worked on and the state has put money into developing: If he/she had ESY during school because without it in those few summer months he would lose skills – that would be good to add. Without ongoing support statistics support regression in skills and behavior …if a parent has to give up a job and therefore not contribute taxes to PA they should say that. If a single parent/family will need to go on welfare to be at home with their adult they should say so. Parents need not be shy about including all diagnoses, med needs, behave needs, etc. Focus on how lack of services will affect the adults (and any family members, or community) health and safety.]

[Example- use your own story]

I have enclosed a picture of my son Benjamin R. He will be 20 years old on January 12, 2012. We live in Chester County Pennsylvania. Ben is our second born child and is one of four. When Ben was 2 years 9 months of age he was diagnosed as being severely impaired with infantile autism and he carries a secondary diagnosis of a profound Intellectual Disability.   We were told when Ben was three years old to place him in an institution because he would never speak, be toilet trained or even be able to feed himself. We chose not to do this but worked instead with Pennsylvania's educational, BHRS and EPSDT services. Together, with many hours of coordinated services, family support and hours of work from us all, Ben does speak, he has been able to feed himself for many years and was toilet trained just last month. He is able to live at home, work in the community, and has progressed far beyond original expectations.

Ben currently works 3 part time volunteer jobs through his school program, which provides valuable contribution to his community. He goes to our local YMCA, attends Church with our family, goes out to movies, dinner, on vacation and has a full and complete life with friends. Ben is also non verbal, he elopes when left unsupervised, he has no safety, traffic or stranger danger awareness and requires ongoing services from the state in order for him to be able to be a part of his community and family. Right now he receives 28 hours per week of Home Health Aide Services, 15 hours per week of BHRS services, and he has a full school day program with one-on-one assistance. Once Ben turns 21 he will lose the Home Health Aide services, BHRS and School services. I am told that there is no funding for him to access a waiver so he will no longer be able to be a participating and contributing member of society. One of us would have to give up working in order to supervise him during the day and so our contributions to the state in the form of taxes collected would decrease and when his father and I are unable to care for him there would be no choice but to claim the only entitlement due him as an adult, being placed in an institution (Intermediate Care Facility), at a cost to the state of no less than $240,000 a year. Ben needs 24/7 supervision, so the cost for caring for him in an institution will be considerably higher.

Ending:

Governor Corbett, you stated in your campaign promise that you "value all children and adults with intellectual disabilities as fully participating members of society." And "you understand their desire to self-direct their lives and achieve their potential and you will work to provide them with the support they need."  This is why I was so surprised to hear Secretary Alexander is working to reinvigorate the state institutions Pennsylvania's movement towards institutional care under Secretary Alexander is the exact opposite of what you promised during the campaign and a far more expensive path than community based services.

Governor Corbett, I am asking you to work with the Senate and the House to take the fiscally responsible path and not expand institutional care. If we were to admit these 3,383 Pennsylvanians into institutions, it would cost all of us approximately $240,000 to support each newly admitted person; a total cost of $8,119,200,000 to the state each and every year.  This is money Pennsylvania just does not have to pay for 'inpatient care' that most families and individuals do not want. Clearly, closing institutions and supporting people in their communities has saved the state billions of dollars.  And, of equal if not greater importance, Pennsylvania is nationally recognized as having built one of the best support systems for people with disabilities over the past 40 years: a system that values the person, honors their civil rights and provides them the freedom of a self determined life as valued members of their community.  Sacrificing these values for a method of care that will increase state spending makes no sense at all.Please remember the Department of Public Welfare of PA's mission statement: "Our mission is to promote, improve and sustain the quality of family life; break the cycle of dependency; promote respect for employees; protect and serve Pennsylvania's most vulnerable citizens; and manage our resources effectively".

Our family thanks you for honoring Pennsylvania's long-standing commitment and your campaign promise.

Respectfully,

YOUR FAMILY
One Voice Coalition Members
Judy Chabanik
Parent
Dee Coccia,
Co-Executive Director, Visions for Equality
Maureen Devaney,
Co-Executive Director, Vision for Equality
Courtney Donovan
Parent
Sharon Ferry
Parent
David Gates
Pennsylvania Health Law
Project
Felicia Hurewitz
Parent
Holly Kofsky
parent, board member ASA Greater Philadelphia Chapter
Ruth K. Landsman
Parents Exchange
Nancy Murray
ARC of Allegheny County
Diane Perry,
Parent
Nancy Richey
Parent
Debbie Robinson
Speaking for Ourselves
Susan F. Rzucidlo
Parent, SPEAK Unlimited
Sheila Stasko
Parent, PA Waiting List Campaign
Lisa Tesler
Parent
Sabra Townsend,
Parent
Rae Unger,
Parent, Founder of Autism Living And Working, Inc. (ALAW)
Becky Willmot
Executive Director
(ALAW)
Karen Woodings,
Parent, Autism Society of America, Greater Harrisburg Area Chapter