Hijinks in the 19th Senate District kick off election season, more silliness likely ahead
By Mike McGann, Editor, UnionvilleTimes.com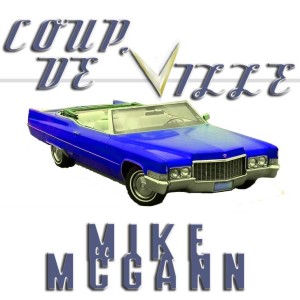 Just when you thought it was safe to go back on the Internet, we're back with the first Coup De 'Ville of 2012.
Although probably not as exciting as Googling "Santorum" — and no, you really, really don't want to do that — it's good to be back in the saddle in the new year, which, as luck would have it is one of those scary, even-numbered years.
As we're already knee-deep in thick stuff of the 2012 election cycle — and I don't mean snow — the forecast is more wacky in the coming weeks, not that there hasn't been a sample of wacky already…
Leading the league in local wacky is the 19th state Senatorial District — thanks to the magic of redistricting only West Marlborough is part of in the greater Unionville area. Now, understandably a few years back, the mere idea of a Democrat representing large swaths of Chester County would have put a lot of people off their feed. Heck, from what I can gather, old Sam Morris' time in office caused a plague of locusts or infomercials (I forget which) that took people decades to get over.
But then after the death of Sen. Robert Thompson, a funny thing happened: long-time Chester County Commissioner Andy Dinniman won election to the state Senate from Chester County — a Democrat. As a matter of record, the seas did not boil, although some wags have attributed last year's earthquake to his election. As it turned out, Dinniman managed to get himself reelected by a comfortable margin, and it started to dawn on people that electing Democrats to the state legislature would not lead to the apocalypse — and others got elected to the state house just a couple years after Dinniman broke through.
Dinniman became one of those endangered species: he's enjoyed relative support across party lines and been one those dreaded moderates, you know that political sort that works across party lines, tries to solve problems and oddly, actually gets stuff done, instead of just holding angry press conferences explaining why the other side is ugly and their mothers don't love them.
Fast-forward to now, this week to be exact. Former State Rep. Tom Houghton announced he would mount a primary race against Dinniman. Houghton was all set to run against state Sen. Dominic Pileggi — announced his run last year, in fact, but then the Senate Majority Leader rudely redistricted his would-be opponent out of his district and into Dinniman's. Imagine that. And now Houghton has turned his sights to Dinniman because he says the state Senator isn't liberal enough.
Well, duh.
This is Chester County after all. Liberal Democrats get 38% of the vote here, trust me, I know from personal experience. And aren't the Democrats screaming bloody murder about the Tea Party dragging the GOP to the extreme right with purity tests? Yup, no sense of irony, here, right?
I tell you, though, the guy who feels like Christmas came a second time must be Chester County Republican Party chair Val DiGiorgio.
If Houghton — and I've known Tom for a long time, like him and think he was an able and effective legislator — had instead chosen to run for his old 13th District state house seat against freshman John Lawrence, that would be a difficult, costly defense, using up party resources, while at the same time, the GOP would be looking at running a sacrificial lamb in the 19th state Senate race.
But now…DiGiorgio doesn't have to worry about Lawrence and the 13th, as there's no star Democratic candidate likely to pop up and mount a real race. And one of two scenarios happens in the 19th: either Houghton somehow beats Dinniman in the April 24 primary, which puts the seat fully in play for the GOP; or a wounded Dinniman has to make up for the money spent in the primary, cope with whatever damage was done to him during the primary and hope to rebuild his coalition.
One other factor: I got a call yesterday from someone in the mushroom industry. It would seem that during his time in Harrisburg, Houghton made some enemies among that group — folks with no shortage of money and the ability to influence elections — and they are hell-bent to see him go down in flames. I'm told, though, in hopes of the seat returning to Republican hands, they'll wait to see if Houghton wins the primary to unleash their flamethrowers and wads of cash.
So pretty much the worst case scenario is playing out for Democrats in Chester County, again, who seem to have the least capable and credible leadership this side of the New York Mets' ownership group.
And to think, the fun and thrills of 2012 are just getting started.
* * *
Congratuations to Kenneth Kim who won Pocopson's Geography Bee on Friday. It was exciting to watch these smart fourth and fifth graders rattle off facts that leave many of us grown ups stumped. We'll be happy to pass along the winners at the other district schools if someone drops us a note to let us know who won.
* * *
If you haven't signed up your child for Unionville Recreation baseball and softball and would like to, you need to do it now, as space is just about gone. The URA has limited numbers of fields and the group has to put a cap on participation — which means if you don't act now, your child could be out of luck. Click here to go to URA's Web site.
* * *
Don't forget that Unionville High School's own Marching Band is in New Orleans as we speak, getting ready to compete for a shot at playing the half time show of the BCS championship game between LSU and Alabama. Here's hoping for the best in competition — the kids, staff and parents work really hard all year and it shows during the on-field performance. We're hoping to hear how the band makes out, so we can let folks know whether or not to tune in Monday night.