The things that make this holiday special to Kelly
By Kelly Hockenberry, Columnist, UnionvilleTimes.com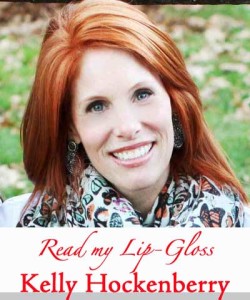 We all know the tune (sing it with me!)
"Raindrops on roses and whiskers on kittens
Bright copper kettles and warm woolen mittens
Brown paper packages tied up with strings
These are a few of my favorite things…"
The sound of my boys hovering outside our bedroom door ready for presents…the rule is 7am
The smell of a real Christmas tree …nothing beats it, even if you do have to sweep up needles
O Holy Night…best Christmas song EVER, in my opinion
Starbucks mocha peppermint latte on a frosty cold morning
Reading Twas the Night Before Christmas EVERY year…even when my boys are both almost taller than me
Watching the movie "Elf"….I think that Will Ferrell is GENIUS in that movie
Walking through the neighborhood aglow with luminaries on Christmas Eve
Longwood Gardens….never mind the traffic nightmare that ensues
My mom's pitzell cookies….heaven
Being home as a family for a whole week!  NO homework , alarm clocks or bus stop!
Gathering with family and friends who mean so much
Reflecting on the year that has past and dreaming of the new one ahead
I hope that you all have a very Merry Christmas!
Cheers to you and yours on such a glorious day.
Xoxo,
Kelly