Irish pub chain hopes to have outside seating, entertainment
By Nicole Brown, Correspondent, UnionvilleTimes.com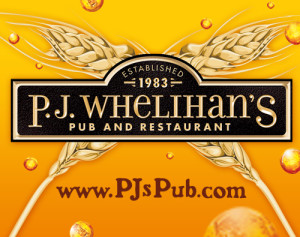 BIRMINGHAM — A new PJ Whelihan's, which will replace the Bull Durham's Texas BBQ in the Dilworthtown shopping center on Route 202, is in the process of obtaining approvals to begin renovations.
At the Township Board of Supervisors meeting on Monday night, Bob Platzer, owner of the PJ Whelihan's franchise, asked the board to approve the service hours of the restaurant. Platzer requested that the restaurant be open from 8AM to 2AM, the original hours of the Bennigan's that was originally in that location before the Bull Durham's Texas BBQ.
Platzer and his wife founded PJ Whelihan's 29 years ago and since then have opened over 10 restaurants in New Jersey and Pennsylvania. They strived to be a family-oriented and neighborhood pub.
"We are very involved in the community," said Platzer. The restaurant participates in "Dine and Donates" with the local schools and a variety of organizations, among other community activities.
Platzer hopes to have outside seating, entertainment and take-out at this restaurant; however, at this specific meeting he only formally requested the switch in hours. Supervisor William Kirkpatrick suggested that the other topics be discussed in order to save time in the future.
These requests require separate hearings and different approvals, and Platzer wants to get the restaurant up and running as soon as possible; therefore, he said those requests would come later.
Township solicitor, Kristin Camp, brought up the issue of grease, a problem that had existed with the Bull Durham's. Jim Fris, who accompanied Platzer, assured her that they have "a professional system" that prevents accidents and oil going down the sewer system.
Supervisor Al Bush acknowledged one final concern regarding the noise if night entertainment should be approved. He stressed the importance of respecting the neighbors, especially because the location is near residential areas.
Both Fris and Platzer agreed with the importance of respecting the neighbors and said that noise level would remain a focus in the future.
With no other present concerns, the supervisors approved the hours of the new restaurant. Platzer thanked them and said he is excited to have another restaurant in this area. "We love the spot. We love the town," he said.
The second topic of the meeting regarded the Radley Run country club and its request for a temporary trailer as they move forward with construction on their damaged tennis courts.
Mike Culliney, president of the club, explained that since the flood damage of the tennis courts, the repair has been a nightmare. The project to rebuild the courts is costing the club about $1.4 million, and at the same time, it is losing memberships.
"We are dealing with a very difficult situation," said Culliney, who was not even sure how much time the project will take. The time length for his request for the trailer started at 6 months, but grew to a year.
The supervisors approved the permit extension of the temporary trailer for 1 year.