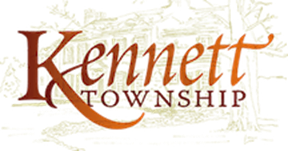 KENNETT — The Board of Supervisors unanimously voted on Wednesday, February 5, 2020 to fire Police Chief Lydell Nolt.
Nolt was placed on administrative leave on Nov. 20, 2019 after he informed Township Manager Eden Ratliff that he was the subject of a criminal investigation by the Dauphin County District Attorney's office concerning a sexual assault allegation. The Township was notified at the end of December that no formal charges were being lodged against Nolt.
Immediately after placing Nolt on administrative leave, Kennett Township began an independent investigation into the conduct of Nolt during the alleged incident and his tenure as chief of police. Nolt became chief on July 15, 2015. The results of the investigation determined sufficient evidence existed to establish Nolt violated the Police Tenure Act.
Kennett Township engaged specialists in police law and employment and conducted its own independent investigation into the incident. That investigation found sufficient evidence to determine Nolt violated the Police Tenure Act, which governs the behavior of police officers, and recommended termination.
The Act allows for the dismissal of a police officer if the officer exhibits "inefficiency, neglect, intemperance, disobedience of orders, or conduct unbecoming an officer."
After the Supervisors thoroughly reviewed the information provided by the independent investigation, Nolt was given the opportunity to resign but he chose not to do so.
Also, on Wednesday, Supervisors appointed Sgt. Matthew J. Gordon acting police chief. Gordon, a law enforcement veteran with more than 30 years of experience, has been in charge of the Kennett Township department since Nolt was placed on administrative leave.
"Matt is an excellent police officer with 32 years of experience in the county," said Supervisor Chairman Richard Leff. "The safety of our residents is in good hands with Matt and our police force."
Since 2016, Gordon has been responsible for overseeing the Patrol and Detective units of the Kennett Township force. He continues to be Deputy Commander of the Chester County Regional Emergency Response Team (SWAT). From 2010 until 2016, he was a detective with the Chester County District Attorney's office as a member of the Chester County Detectives. He was part of both the Major Case Unit and Drug and Organized Crime Unit.
Gordon began his law enforcement career with Parkesburg police force as a patrol officer and then as lieutenant with the Coatesville City Police Department.
"Matt has exceptional credentials," Leff said. "He served in the United States Marine Corps Reserve for six years an aircraft firefighting and rescue specialist. His schooling includes the FBI National Academy and he has advanced training in many law enforcement areas. He has never stopped learning."