Concerns over fire funding, rising crime worries could spark debate
By Mike McGann, Editor, UnionvilleTimes.com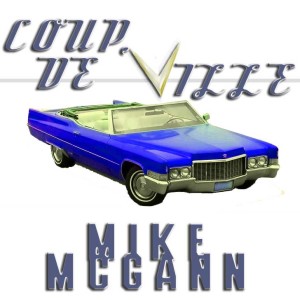 If 2011 was the year of educational issues in and around Unionville, here's a bet that 2012 will be the year of public safety and security issues.
The recent headlines in the area might give pause, from concerns about local fire companies going belly up due to lack of support from some local towns to the shocking double homicide — possibly related to gang violence, although police remain unsure — just a few miles from our area. This on top of an incident in Pennsbury where a man in a green SUV allegedly may have been attempting to lure a high school student waiting at the bus stop and thankfully drove off when the student refused.
It's a safe bet to see more worries about how safe we and our families all are in the coming months. Crime, once all but unheard of in these parts is becoming an issue, whether it be the growing trend of violence, or the more prevalent issues of petty crime, car break-ins burglaries and so on. We're being told to lock our homes and cars — something that we once took a certain amount of pride about being able to avoid, and watch out for where we leave our kids alone.
With the growth of our area, traffic has expanded greatly, overtaxing roadways that weren't designed to handle such volume. A fairly general lack of speed enforcement increases the danger.
The State Police, operating on a limited budget, do what they can, but are stretched pretty thin. And truth be told, troopers rotate in and out of the local barracks, so it seems like few really get to know the people and places of our area — and familiarity makes for much more effective policing.
But none of this is going to change any time soon. I don't expect an expansion of local police services — only Birmingham has a full-fledged 24/7 police department, while East Marlborough has partial coverage, with two officers.
As some might recall, I've long been an advocate of local regional police. Aside from the obvious crime-prevention, safer roadways and emergency response benefits, I think having local, neighborhood policing improves the community as a whole, whether it be from better involvement in schools, local recreation programs and the like. In places where there are local police, they are a key element in the fabric of the community.
Like it or not, because of the relative wealth of the greater Unionville area, we are a "target rich" environment — one that the bad guys know has little in the way of police coverage. We're seeing increased gang activity, a bigger local drug trade and even have to worry about muggings in such previously safe places as Kennett Square.
Despite that, there are many in the community who have one word to say about local policing: "never."
Having seen a lot of "nevers" come to pass over the years, I'd say it's inevitable, so why not start to plan for it, so the final result ends up being both workable and cost-effective. With Birmingham and East Marlborough already having departments, there has to be an evolutionary process possible to spread both the coverage and the expense to neighboring towns.
Plus, let's be honest: how long will it be before it becomes irresistible for the state legislature to start charging municipalities for State Police coverage?
It won't — and shouldn't — happen overnight. But the conversations on a regional approach to policing, something like the Unionville Regional Police Department, need to start sooner rather than later, so when it becomes an abject need, there's a plan in place.
The same approach needs to be taken on our local fire companies. Both Longwood and Po-Mar-Lin are facing both manpower and financial challenges, to an extent that the long-term future of these companies is at risk.
Despite that, seemingly channelling Grover Nordquist, some local towns refuse to raise taxes to pay their fair share for local fire protection — and have gotten away with it by freeloading on those towns that do pay.
"Our number one duty is to protect the health and safety of our community," said East Marlborough supervisor Robert Weer, last week, arguing for additional fire funding from the township. Although Weer would like to do even more, it's clear that East Marlborough pays its share and then some. Pocopson, too, writes checks, at least meeting their share as defined by the Kennett Area Regional Planning Commission.
Other towns in Po-Mar-Lin's area? Not so much.
But I have a simple solution: the fire companies in question should notify any municipalities that decline to support them that they won't be providing coverage. Under state law, Acts 7, 8 & 9 of 2008, municipalities are responsible for making sure their towns are covered — so between being in violation of state law and the risk of residents' safety, I suspect those elected officials would have an entirely new perspective on paying their fair share. For too long, these fire companies have been the easiest "no" when it comes to budget time, because supervisors think no matter what, they'll still show up when needed. That needs to end.
Ideally, each local town should have a fire tax, a dedicated amount that goes to keeping us all safe. Aside from taking the political considerations out of the funding issue, it will put each of the companies on a more solid footing financially. And yes, when the time comes, a police tax might make sense as well.
Both problems, ultimately, are going need regional approaches to ensure the public safety. The sooner that conversation starts, the sooner there will be solutions.
* * *
No real shockers on the new Board of Education committee heads released this past week, except maybe for the creation of the new Revenue Initiation committee, to be headed by new member Victor DuPuis. Interestingly, those meetings will take place immediately before the finance committee, which in turn runs right before the board work session. Could mean some long nights for a few committee members and media types.
Greg Lindner takes over communications, while Holly Manzone gets the nod for Curriculum and Educational Technology. Frank Murphy continues to head facilities, as Keith Knauss will with Finance. Jeff Hellrung moves to legislation, while Jeff Lesier takes on Personnel. Kathy Do gets Policy.
From here, it's hard to argue with the appointments, as they seem a pretty good balance of new and old.
* * *
Next Saturday morning, make sure you find your way to Applebee's on US-1, near the Hilton Garden Inn, between 8 and 10 a.m. The Unionville High Marching Band will be holding an all-you-can-eat pancake fundraiser to help defray the costs of their exciting trip to New Orleans to perform at the BCS Championship game in January. Tickets are $7 for adults and $5 for kids.