Walking away now would be an expensive mistake
By Mike McGann, Editor, UnionvilleTimes.com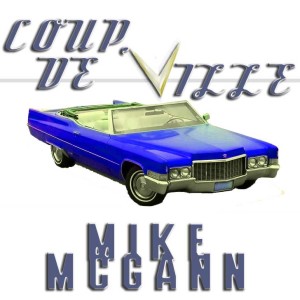 Looks like there's going to be some furor over East Marlborough's bike path project at Monday night's Board of Supervisors meeting.
You may recall the board of supervisors was split on continuing funding design of the project, but on a split vote, backed spending to complete the design.
Forget for second — and I know it would be hard to do so — that the township was already some $180,000 into the project, which would be basically spent for nothing if the township didn't complete the design work.
If you're anything like me, you have your heart in your throat every time you see a kid on a bike riding along Route 82. Building this path would add to safety and quality of life in the Unionville area. As township manager Jane Laslo rightly points out, it was suggested that she was a bit off her rocker for wanting to build sidewalks in the old Unionville village area along Route 82, and now, they're in constant use and have improved the look and the safety of the immediate area. She was right then, and from here, it looks like she's right here, too, in suggesting the township continue with the project.
Will the township allow a small group of angry voices to shut this down — as happened with the cell phone tower behind Po-Mar-Lin (and folks can, uh, kindly remember those individuals when they see their fire protection costs and taxes increase because of the money lost on that) — or will common sense prevail?
And yeah, there is the bit about the money here. At this point, the township is what poker players call "pot committed" — enough money has been invested already that walking away would be a terrible waste of taxpayer dollars with nothing to show for it.
A lot has been made of the fact that the first phase of the bike path doesn't connect with any other bike path, which is true. But historians might well note that the nation's highway system didn't connect either for decades — it was a process, as this is as well.
The opportunity exists for a network of bike paths to be built in the greater southern Chester County area. Already, it appears that within a few years, one will run from the Delaware state line (and actually, south of that) to Longwood Gardens. This plan fits with that regional approach.
In addition to the benefits of such a network to local residents, consider for a moment the impact on property values and local tourism dollars. Both would likely see increases, meaning more jobs and money in the local economy as well as a relative increase in everyone's net worth. Invoking a short-sighted, "penny-wise, pound-foolish" thought process is counterproductive to a long-term plan to keep taxes down.
It seems like it would be a terrible mistake for a few misguided angry voices to derail this plan — waste so much tax money, prevent growth in the local economy and take money out of so many people's pockets.
* * *
Here's a head's up: spring sports registration for the Unionville Recreation Association is about to open. Make sure to check the URA website this coming week, as registration is on a first-come, first-served basis and will close when leagues are filled up. We'll have more details on here next week, but make sure your son or daughter doesn't miss out on all the fun this spring!
On a related note: URA opens its basketball season today. More than 800 kids from across the area will take to the court today — including both my kids. Here's to a great season for all the players, coaches, parents and the group of volunteers who make this possible.
* * *
It was a very pleasant evening, Thursday night, as the Unionville-Chadds Ford Board of Education elected a new president — Eileen Bushelow — and swore in its new members.
Aside from the thrill of the meeting lasting all of 10 minutes — Superintendent of Schools Dr. John Sanville jokingly suggested to Bushelow that she'd set the bar for future meetings — it was a nice night, with a nice informal mix of administrative and teaching staff, board members and their families and parents and members of the community.
Only one thing irked me: the board had to again select the local daily alleged newspaper for its legal ads. No knock on the board, under state law, the district has little choice but to pick a publication that managed to get the school board election results wrong and has failed to cover the last couple meetings of the board.
I grant it's a little self serving, but it would be nice to let public bodies have more options — maybe some that are little more 21st Century in nature, such as using the Web (shockingly, even their own Web sites) to make legal advertisements. Worst case scenario: municipalities and school districts being able to advertise on less expensive Web publications — publications that often have higher readership than their print cousins, such as this one — better communicating their information and saving the taxpayers money. Best case: those same bodies are allowed to use their own Web outlets, saving even more money.
Believe it or not, as much I wouldn't mind having legal ads, I'd really be okay with the municipalities and schools posting them on their own sites, if only to save money and open up the process.
Legislation that would have changed the outdated law got tied up and buried when the Pennsylvania Newspaper Association screamed bloody murder about their Welfare checks getting disrupted. A delightful combination of lobbying and strategic "campaign" donations were enough to save the newspapers' place at the public tough and bury this legislation.
If this irks you, you might want to call or email your local state legislator and let him know, with 2012 an election year, they might be just a little more interested in your opinion on the matter.