A new family tradition: random acts of kindness
By Kelly Hockenberry, Columnist, UnionvilleTimes.com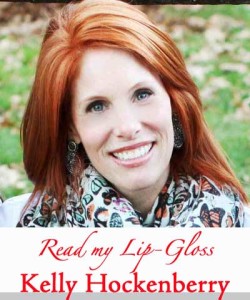 Thanksgiving is my absolute favorite holiday.
I love its coziness and the fact that it centers around time with family (and lots of good food) without the pressure of giving the perfect gift.
I know that this is a fashion article and I love to tease about what attire I believe is suitable for stuffing your face with turkey and mashed potatoes (watch out for silk, it stains so easily and has to be dry cleaned).  However, in the spirit of being "thankful" for the blessings in my life, I will issue a reprieve to anyone violating my "fashion DON'Ts".  (Now, I have heartburn. Are you happy?)
This year, I'm creating a new family tradition that I hope you find appealing, as well. (I read about this idea online…I wish I could take credit because it is brilliant; but, that would be cheating).
On Thanksgiving day, we will sit down together and figure out 25 Random Acts of Kindness that will start on December 1st and conclude on Christmas Day.
Some of the ideas I thought of (and some that I stole from others):
Put money in parking meters
Donate our used clothes, shoes and jackets to the Salvation Army
Donate to the canned food drives at school and church
Bring a Starbucks coffee to a special person, just because
Pay the overdue library fine for 3 random people at the library (make sure that if you do this you don't get the Hockenberry Family or you will pay through the NOSE)
Participate in sponsoring a family in need for Christmas presents
Shovel for a neighbor before they bundle up to go outside
Call your grandparents (or great-grandparents if you are really lucky) just to say "hi"
It is not often, given the hustle and bustle of our everyday lives, that we get a chance to sit and reflect on all that we have.
I hope that this holiday is filled with the warmth and love that family brings.
I am thankful for this column for giving me the opportunity to say so.
Happy Thanksgiving.