One must dress — and dress one's family — for the right holiday mood
By Kelly Hockenberry, Columnist, UnionvilleTimes.com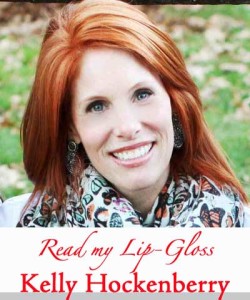 If you affirm something out loud to the universe, does it happen?
Because, as seen in my previous article, I am already BFF's with Kelly Ripa. Check that one off the list.
My second fashion fantasy?
Befriending Tory Burch.  And, hey, she is a Main Line girl originally….so, it could happen, people.
Why Tory?
Quite simply, I find her style to be perfection.  She is the epitome of beachy, preppy, casual elegance with just a smidge of blue blood. (OK, maybe with her t-shirts retailing at $85, it's a touch more than a smidge…but, I heart her anyway)
I follow her blog (shocker) and one of my FAVORITE things has got to be her "Tory Entertains" section.  In it, she details (on a gorgeous engraved invitation, no less) her Menu, Décor and ATTIRE.  I find this heartwarming.
This year, my husband, boys and I are hosting a Friday Thanksgiving celebration as well as a Christmas party.
I am considering doing them "Tory Style".
It shall make for an all-around more attractive holiday season.  And, isn't that what the holidays are all about?
I'm positive that my family will approve.
Let's use Thanksgiving as a model since it happens first:
*MENU: Turkey (blah), mashed potatoes (blah, blah) stuffing (blah, blah, blah)
*food isn't all that important to me, this is a fashion column, and I'm no Martha Stewart.  Moving on.
DÉCOR: Really fancy Chinette, plastic utensils and cups. I always include a Sharpie for people to write their names on their cups. It adds a nice touch.  Perhaps my real wine glasses if I am feeling especially festive that day. I will throw in a pretty napkin and definitely some flowers for the table. (I'm not uncivilized, for pete's sake)
ATTIRE: (NOW, the good stuff!!)
I would prefer that the men come in pressed, flat front khakis (NO PLEATS ALLOWED), an autumnal colored sweater and some nice leather loafers. In other words, no sweat shirts, athletic socks or jeans with paint splatters and/or holes in the knees.
For the ladies, I will permit denim as long as it is accompanied by a fancy blouse with/without a blazer. Your choice. A riding boot would be fabulous and don't forget a scarf.
The children (more specifically, MY boys) will not be allowed to eat half a turkey or 10 to 20 dinner rolls if they have basketball shorts that look like knickers, tall black athletic socks and a sweatshirt that has obviously been worn for successive days sans washing. Spraying AXE in the pitt region of the garment does NOT rid it of B.O. no matter how many times you tell me that it does.
In conclusion, I want to take back the days when people actually dressed up for the holidays. It is an opportunity to get decked out and have a good time. I feel like that rarely happens anymore.
So this year as you count your blessings, do so looking spiffy.  Don't be a turkey.
Happy Weekend