Members signal willingness to set aside differences and find ways to come together
By Mike McGann, Editor, UnionvilleTimes.com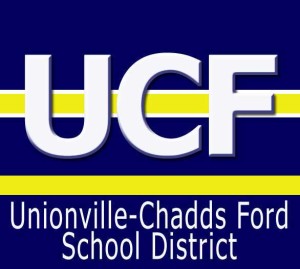 Next month, when the Unionville-Chadds Ford Board of Education formally meets to reorganize, the body will have a decidedly different look — just in time to take on a new budget and some looming policy issues — and potentially grappling with concerns about the state of Patton Middle School's aging and crowded building.
Tuesday's election saw Kathleen Do, Gregg Lindner, and Victor DuPuis join the board, while Timotha Trigg was defeated in her bid for reelection. Frank Murphy won reelection in Region C, while Eileen Bushelow, running unopposed, won reelection in Region B.
"I think you're going to have a lot of different people expressing different voices," said Do, who won a seat from Region C (Chadds Ford and Pennsbury). "And I think that's a positive way to move forward. We're not all going to agree and I think there will be lot's of differences of opinion."
"I think the pressure is going to be on us," said DuPuis, who defeated Rob MacPherson in Region A (East Marlborough an West Marlborough). "I think there are voter expectations, high expectations."
DuPuis said he thinks the results of the elections indicate a desire by the community to find a middle ground, being willing to listen and maybe be a little less consumed by one specific political philosophy.
"I think the members we have are people of high ability," DuPuis said, but he said he thinks that common sense, open-mindedness and moderation will probably trump allegiance to any hard-and-fast dogma — whether it be those who oppose higher taxes or those feeling no expense should be spared to guarantee an excellent education.
"I think we have to remember that it's about a lot of people with a lot of different interests," DuPuis said.
Still, in a district that has been divided at times over the last four-plus years, and particularly after a somewhat bruising race in Region C — with charges and counter charges leveled — it may take a bit of time for tranquility to emerge, but the first hints of a more collegial dialog came immediately after the election results were clear.
"I promise to learn from the voters' message and work with my new colleagues," Murphy said this week.
"I congratulate Ms. Do and Mr. Lindner and look forward to working with them," he said. "I thank Mrs. Trigg for her dedicated years of service and her leadership as board President. I am humbled by the support of the voters in Chadds Ford and Pennsbury and I thank them for their overwhelming support  for my re-election."
Murphy said he hopes that everyone in the community will be able to get past the recent division and get back to focusing on working to make the school district continue to be a success.
"There is too much important work to do in the coming years so let's just all take a breath, shake hands and get to work," he said. "I promise I will."
The outgoing board is scheduled to meet Monday for a work session, with a final formal board session on Nov. 21. The formal reorganization meeting — and the seating of the new members as well as the election of a new board president.