Lousy odd-year election turn out makes little sense if you think about it
By Mike McGann, Editor, UnionvilleTimes.com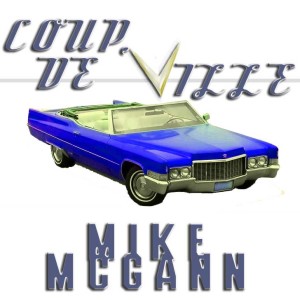 Tuesday is Election Day. Yes, this Tuesday. No, not the one in 2012 that political commentators have themselves in a tizzy over.
"There's an election this year?" Yeah. I've heard that too many times over the last decade during odd-numbered years.
Nope. This minor, nobody pays any attention to it election will likely determine, oh, about 100% of your property tax bill, whether the road is paved, whether your kid can read, whether open space is preserved, the sort of development that happens in your town, if you can get a fair and timely trial, and in general, what sort of county, town and school district we have.
Not for nothing, but your vote Tuesday is thousands of times more powerful than the one you'll cast next November — think raindrop in a raging river versus a bucket in a bathtub.
These elections change your life. A lot. And yet — too many of you (and when I say you, I don't actually mean you, most people reading this vote, it's the folks too busy watching "Toddlers and Tiaras" that need to get their butts off the couch) don't vote in these odd year elections. Back when I was in politics — in other words before I mostly regained my sanity — I'd call people or knock on their doors and ask them if they were going to vote.
Some, of course, said yes, noting they almost always vote. If that's you, please ignore the rest of this section.
Some, though, would actually tell me if depended on the weather, if they felt like voting, or some other mildly odd excuse. One guy — and I swear on the lives of my children this is true — said, "naw, dude. I'l probably just flake and not know what day it is."
Great.
And we wonder why things are the way they are.
But seriously, your local supervisor is responsible for, at minimum, about a million bucks; the school district is responsible for about for about $70 million and the county? Well, it's a scary high number: $423 million and change in Chester County (unless they decide to build even more buildings — beyond the new data center coming to lovely downtown Pocopson) and an even larger number of unmarked, non-sequential bills in Delaware County.
So, on Tuesday your vote decides about about a half Billion dollars is spent. Not only is this a lot of money, it's also the government money most likely to be spent on you, your family and your neighbors.
And make no mistake — most of the local races will be decided by who shows up to vote. In the school board races, there's two clear philosophies and the mind boggling possibility exists that the side you might sympathize with will lose by a vote or two. How would you feel if you didn't vote?
Read up — here, or elsewhere on the Web — figure out who makes the most sense (or who makes the least sense and vote against them, your call) and show up Tuesday.
* * *
Okay, now that I've convinced you to vote now I know you want to know, who is going to win.
Beats me.
Seriously, though. These races are razor thin and a handful of votes could be enough to tilt races in a few cases. But, that would be kind of a wimpy way out, right?
So here goes: (remember, these are not endorsements. This is not who I want to win, who I think should win, but rather who I think will win at the end of the day, running the numbers, building vote machines and guessing turnout.)
At the Chester County level: in the county row office races, take the GOP and give the points. About 28 points, to be exact. The Democratic row office candidates will average 36% of the vote, continuing a trend since 2005, where the row office vote percentages have dropped about two points a year, despite increases in overall Democratic registration.
In the Commissioners race, Terrance Ferrell and Ryan Costello win comfortably, with Kathy Cozzone grabbing the minority seat over Sue Bayne.
In the judicial races: Ann Marie Wheatcraft is the top vote getter, while Mark Tunnell takes second, with Birmingham's Fredda Maddox third, but highly competitive, and Tom Purl fourth.
Delaware County? I ran for office there (and have the scars to prove it) and I still don't entirely understand how it works — but I haven't seen any reason for optimism for anyone with a D following their name, and the last time a Democrat won county wide there was just after the Magna Carta was signed, so…well you get the picture.
In the Unionville-Chads Ford School Board races, I have a stone-cold lock: Eileen Bushelow will win Region B. (By the way, to anyone thinking of writing me in: I will find you, tie you to a chair and force you to watch old episodes of "Hello, Larry" if you do.) Shocking, as she's running unopposed.
In the other races, it's going to come down to turnout. These are close, close races, based the numbers and modeling I'm looking at. And yeah, I'm going to wimp out, other than to say Frank Murphy probably has an edge, appearing on both the Republican and Democratic ballots. If you have a preference, you better vote — otherwise, don't complain if your candidate loses.
Yeah, it's going to be that close.
* * *
Friday was a great day to be at Pocopson Elementary School as students, parents (including me), staff and various dignitaries enjoyed a morning at the school celebrating its status as a Blue Ribbon award winning school (as designated by the federal Department of Education).
Not that I'm remotely objective — with my twins, Janet and Kenny now in their sixth year  at the school and to say we've been delighted with the staff and administration there is to understate it. I have no doubt that the other three elementary schools are just as fabulous — but Pocopson will always be special to us and our family.
And just for the record: the PES Dispensers — the faculty band — is awesome. I don't suppose they could play a school board meeting or two, could they?
Congratulations to all.
* * *
We'll have more on the legislative redistricting Monday, but it generally only means minor changes. Pocopson swaps Steve Barrar and the 160th for Chris Ross and the 158th house district — a reverse of what happened a decade ago. Newlin loses Sen. Andy Dinniman and the 19th senate district and gains Sen. Dominic Pileggi and the 9th senate district.
Elsewhere in the county, the changes are more profound, particularly in the Route 30 corridor. Also, former State Rep. Tom Houghton, who planned to challenge Sen. Pileggi, now finds himself in the same district as fellow Democrat Andy Dinniman — which probably puts a big crimp in his plans.
The buzz around Pocopson is that Barrar will be missed. Even those who don't agree with him politically appreciated his constant visits to the township. If half of life is showing up, then Steve, who will continue to represent Chadds Ford and Birmingham in the Unionville area, is halfway home before he even gets started.
The consensus hope is that, at minimum, he stops by from time to time (once the districts formally change at the end of next year) and maybe makes it for Founders Day — because it just won't be a cow milking contest without him.