To the Editor: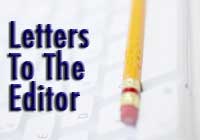 In the last few weeks, I've started to see some attacks against School Board candidate Kathleen Meehan Do in some of the local press.  Clearly the people who are leveling these attacks do not know Kathy, so I wanted to take a moment to let people know about the Kathy Do I know.
When she first moved to the area six years ago, she let it be known to new friends and neighbors that she was very interested in volunteering for educational causes in the district.  She said it was her passion.  I was already a member of the UCF Education Foundation and invited her to join us in our efforts to support the education of children in the district by raising funds to provide grants for cutting edge equipment and programs.  Today, Kathy serves as Vice President of the Education Foundation.  She has been one of the driving forces in helping us increase visibility and promote our mission throughout the district.
I know Kathy has demonstrated the same level of commitment to many other volunteer activities including AfterProm, the Hillendale PTO, and the UHS Alumni Recognition Committee.
As a Board member, Kathy will be able to draw on her professional expertise as a writer and public policy analyst on such issues as No Child Left Behind and national curriculum standards to bring the level of discourse in this campaign to a higher level.
Some people will run for office saying they support education, but their record of experience and decision-making says otherwise.  Kathy Do is the real deal.  She is not just saying she supports our kids, she demonstrates it each and every day.
I'm proud to call her my friend and I hope you will go out and vote for her and her running mate, Gregg Lindner, on Election Day.
Amy Wray Caputo
Former President, UCF Education Foundation
Pennsbury Township