As the October snow flies, a momentary respite from the political grind
By Mike McGann, Editor, UnionvilleTimes.com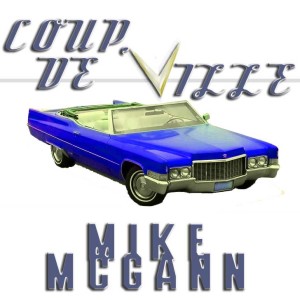 "So, Mrs. Lincoln, otherwise, how was the show?"
On this surprisingly snowy Saturday in October in Unionville, the ghosts and goblins of the season are more evident than ever, because, as we know, it's that scariest time of year — election season.
So my gift to you — as you're scrambling to see if you managed to put gas in the snowblower — is a politics-free tour around Unionville's news and notable in this frosty edition of Coup De 'Ville. Kick back with a warm beverage and sit for a spell.
Maybe the biggest long-term story in the Unionville area is this: the new Route 52 opened this week. Although this was far from an inexpensive project, the new roadway is impressive. A bit of a surprise: just how long that bridge is in the middle.
The road is wide, smooth and, without doubt, nicer than the old roadway.
This puts us into part II of the reconstruction of the 52/926 intersection — and work is well underway, although it appears that this phase will be somewhat shorter in duration — a week or two more —  although a substantial reworking is being done on the western side of the intersection.
As much as it is fun to pick on PennDOT (and yes, I'm among the most guilty parties) they hit their build date within two days (considering weather issues — outstanding) and the quality of the work is exceptional. Already, we're enjoying a much safer and easier to use intersection at U.S. 1 and Rt. 52, although work continues on the big highway, expanding it to six lanes as it runs with 52 to ease traffic flow.
Best of all, the traffic nightmare that has plagued the area every holiday season should be much improved — if not eliminated outright.
So — a pat on the back to all involved, PennDOT, Longwood Gardens, local officials — and yes, even former U.S. Sen. Rick Santorum, who helped secure the funding for the project.
This is a project that improves the quality of life for many in Unionville.
***
Congratulations to our friends at Longwood Fire Company on their 90th Anniversary. Our PJ D'Annunzio reported on their open house earlier this month and it sounded like a great day.
I wish we would remember to celebrate the folks at Longwood FC, as well as those at Po-Mar-Lin, more often. The folks in both departments put in countless, thousands of hours training, practicing, and yes, responding to calls — all to keep us safe. Very little local tax money goes to these folks (thanks to all of the volunteer hours), and yet we get first-rate fire protection and ambulance service.
If you haven't yet this year, please take a moment to write them a check. I know everyone is hurting right now — but any amount you can spare will help. With the bad economy, both departments are challenged for funds and personnel (more folks have to work more hours to make ends meet, meaning less time for volunteering in the community), so any help you can give makes a difference. Better yet, if you have spare time, think about volunteering.
I know both organizations would welcome the extra hands — even for non-emergency response duties, such as finance, fundraising, operations and public relations.
***
Monday, is of course, Halloween, so keep that in mind if you're out in the car in the early evening. Typically — although your town may vary — official trick or treat hours are 6 p.m. to 8 p.m. in most locations, so those would be the hours that motorists will want to be most careful. I'll note some older kids are out after that — so keep watch after 8 p.m., too.
And hey….no fair saving all the Reece's cups for yourself and giving out candy corn (who eats that stuff, anyhow?)…be nice.
***
A shout out to Pocopson's own Bam Margera, who had a minor car accident this week at the intersection of Locust Grove and Corrine roads. Thankfully, no one was hurt, and it was one of those "exchange insurance cards" kind of things. Why some media outlets made such a big deal of such a minor issue is kind of lost on me.
***
You'll be seeing more on this here in the next couple days, but make sure you pencil time into your schedule to attend the 36th annual Unionville Art Gala on Nov. 12.
Aside from the fact that it raises money for Unionville High School — supporting various projects and programs that wouldn't happen otherwise — it also features some of the most talented people in the immediate region showing their work. The event — held in the high school cafeteria, runs all day, 10 a.m. to 7 p.m.